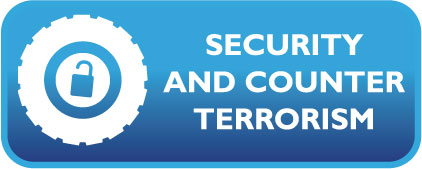 Following the launch of the latest, free-to-access FORS Professional eLearning module 'Security and counter terrorism' three weeks ago, around 80 drivers a day are now completing the training.
Developed in response to the rise of commercial vehicles used in terrorist-related incidents, 'Security and counter terrorism' aims to raise driver awareness of potential security and terrorist threats, specifically in terms of theft of vehicles or loads and the use of vehicles as weapons. It also aims to improve driver identification and reporting of suspicious behaviour or activity.
The FORS Professional eLearning module was produced in conjunction with a number of parties including Transport for London, the Department for Transport, the Metropolitan Police, High Speed 2 and the Driver and Vehicle Standards Agency.
"Tackling terrorism is a responsibility for all of us and we all have a role to play in keeping the UK safe. HGV and commercial drivers should be vigilant and confident in reporting unusual or suspicious behaviour to the police as soon as possible. By taking part in this training we hope to equip you with the knowledge to play your part," said Wayne Watling, Counter Terror Focus Desk, Metropolitan Police Road and Transport Policing Command.
Taking around 20 minutes to complete, the user will learn about a number of security and counter terrorism aspects, including how to:
Identify the different forms of threat that exist in terms of vehicle security and terrorism
Understand the measures they can take to reduce putting themselves or their vehicles at risk of hijack, theft or physical attack
Reduce the risks of fuel theft
Identify and report suspicious behaviour or activity
Although primarily aimed at drivers, managers are also encouraged to undertake this important security and counter terrorism eLearning module. Information provided will help managers to demonstrate how they meet requirement O5 'Vehicle/equipment theft and unauthorised access' of the FORS Standard, which specifies that fleet operators shall reduce the risk of vehicle and equipment theft and limit the possibility of unauthorised or illegal access to vehicles.
To access the new 'Security and counter terrorism' eLearning module, please click here. The module is now also available as a PowerPoint group delivery training pack. Designed for operators and drivers with limited computer or internet access, the aim of this pack is to give operators added flexibility to embrace the continued professional development of their drivers.  To request your free group delivery training pack/s, please email the FORS Helpline at enquiries@fors-online.org.uk.