What is FORS
The Fleet Operator Recognition Scheme (FORS) is an accreditation scheme that aims to improve fleet activity throughout the UK and beyond.
---
Who's it for?
FORS is voluntary and open to any company operating a fleet including vans, lorries, mini-buses and coaches.
---
"The FORS process of accreditation and continuous improvements makes sound business sense, and gives customers peace of mind that the organisation they contract with take safety and compliance seriously. The added benefit of accident reduction and public recognition of high standards means the potential to stand out from others when competing for new business."
Theo de Pencier, Chief Executive of the Freight Transport Association (FTA)
Latest News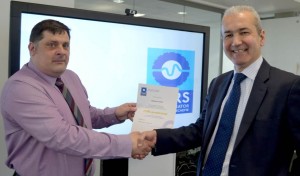 FORS is pleased to announce its 300th practitioner. This significant milestone reveals the popularity of the FORS practitioner workshop programme and demonstrates the impressive level of commitment to professional standards by FORS accredited operators.
All operators accredited by FORS have the opportunity to become a FORS practitioner. In order to become a FORS practitioner operators must complete each of the nine FORS modules providing guidance on topics including: road transport policy; work related road safety; safe and monitoring road fleet performance.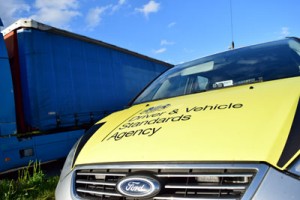 The DVSA has outlined a fundamental shift in its approach, which will see it move from a culture of enforcement towards a focus on compliance.
Speaking at the Microlise conference in Coventry last week, DVSA's head of enforcement transformation Caroline Hicks conceeded that the agency's current procedures, including around 10,000 roadside checks a month, were expensive for both hauliers and the DVSA, intrusive, and not an effective method of reaching the whole industry.