What is FORS
The Fleet Operator Recognition Scheme (FORS) is an accreditation scheme that aims to improve fleet activity throughout the UK and beyond.
---
Who's it for?
FORS is voluntary and open to any company operating a fleet including vans, lorries, mini-buses and coaches.
---
"The FORS process of accreditation and continuous improvements makes sound business sense, and gives customers peace of mind that the organisation they contract with take safety and compliance seriously. The added benefit of accident reduction and public recognition of high standards means the potential to stand out from others when competing for new business."
Theo de Pencier, Chief Executive of the Freight Transport Association (FTA)
Latest News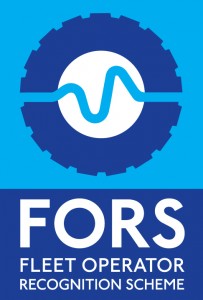 The third FORS Governance and Standards Advisory Group (GSAG) meeting took place in Newcastle yesterday (30th September) with leading fleet operators, trade associations and public authority representatives in attendance.
The key topics that the group discussed were: Ensuring compliance with the scheme's terms and conditions with regards to the suspensions and terminations process; and agreeing a better alignment between FORS silver and CLOCS requirements for approved driver training.
Attending a FORS approved training course ensures that your drivers have been appropriately trained to meet FORS requirements. Continue reading →