What is FORS
The Fleet Operator Recognition Scheme (FORS) is an accreditation scheme that aims to improve fleet activity throughout the UK and beyond.
---
Who's it for?
FORS is voluntary and open to any company operating a fleet including vans, lorries, mini-buses and coaches.
---
"The FORS process of accreditation and continuous improvements makes sound business sense, and gives customers peace of mind that the organisation they contract with take safety and compliance seriously. The added benefit of accident reduction and public recognition of high standards means the potential to stand out from others when competing for new business."
Theo de Pencier, Chief Executive of the Freight Transport Association (FTA)
Latest News
Demand for the TfL funded FORS Practitioner workshops is very high with only a few places remaining towards the end of 2015.  If you have booked places, please ensure that you are able to attend, and if not please cancel your place at least five business days prior to the workshop, so that places can be released to other operators.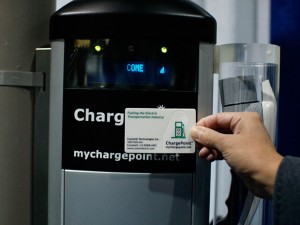 The Energy Saving Trust is offering FORS operators the opportunity to take one of the last remaining places in a TfL-funded initiative to identify potential locations for rapid chargepoints in London.
The Energy Saving Trust would like to hear from operators currently running plug-in vehicles, or fleets who would consider running them if appropriate vehicles and supporting infrastructure were available. Taking part is free of charge and very straight-forward.