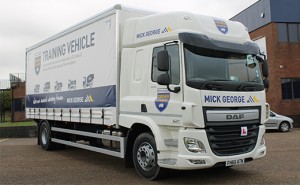 The Mick George Driver Academy was launched in July 2015 and has gone from strength to strength, and due to increased demand the company has invested in a dedicated vehicle specifically for training purposes.
The initiative was developed to equip new drivers with all the skills they need to ensure safe and aware driving practices that fall in line with guidelines set out by CLOCS and FORS accreditation.
For more information on training offered through FORS visit the training pages of FORS online.