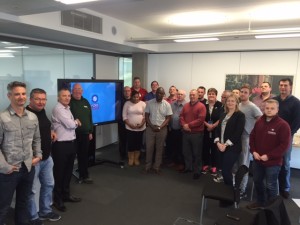 Due to increasing demand new dates have been added to the 2016 FORS Practitioner workshop programme in Tyne & Wear. The two additional workshops are being held on 1 December and will include the following topics:
01/12 – 2 Managing work-related road safety
01/12 – 3 Managing driver fitness and impairment
These new workshops have been added to an already wide variety of sessions on offer in the Tyne and Wear region, and, indeed, all over the country including Manchester, Corby, Bristol and London.
Training is an incredibly important element of your FORS accreditation, and a commitment to continuous training and improvement must be demonstrated at each stage of your association with FORS, and as a best-practice operator. This is especially important if your company wishes to progress to Silver and Gold accreditation.
To sign up for FORS Practitioner workshops, please click here where you can find a full list of available dates and locations.