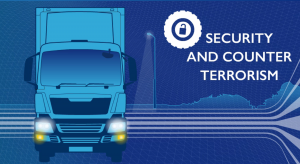 Since the launch of the Security and  counter terrorism eLearning module in January 2018, 2,622 members have already benefited from this training, demonstrating a real commitment to improving security.
In order to assist operators and drivers with limited computer or internet access, FORS has introduced a PowerPoint group delivery training pack for this module. The aim of this pack is to give operators added flexibility to embrace the continued professional development of their drivers.
The module aims to raise driver awareness of potential security and terrorist threats, specifically in terms of theft of vehicles or loads and the use of vehicles as weapons. It also aims to improve driver identification and reporting of suspicious behaviour or activity.
Although primarily aimed at drivers, managers are also encouraged to undertake this important security and counter terrorism eLearning module. Information provided will help managers to demonstrate how they meet requirement O5 'Vehicle/equipment theft and unauthorised access' of the FORS Standard, which specifies that fleet operators shall reduce the risk of vehicle and equipment theft and limit the possibility of unauthorised or illegal access to vehicles.
This latest group delivery training pack follows on from the recent release of group delivery packs for the Smart Deliveries, Van Smart, Cycle Safety, Smart Driving and LoCITY 'Time to clean up' eLearning modules.
To request your free group delivery training pack(s), please email the FORS Helpline at [email protected] clearly stating which module(s) you require.