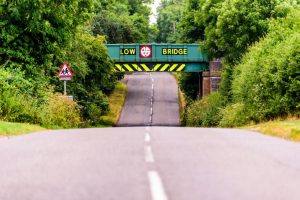 Bridge strikes are becoming an increasing problem across the transport industry. According to Network Rail, five easily avoidable railway bridge strikes take place each day in the UK.
HGVs and buses account for the majority of bridge strikes, with each strike costing approximately £13,000 in total.
Research conducted by Network Rail found that 43 per cent of lorry drivers do not measure their vehicles prior to hitting the road and 52 per cent of drivers admit to not even taking low bridges into account. In addition to costing the public money, bridge strikes on average delay trains by two hours.
Speaking at a Confederation of Passenger Transport (CPT) Operators' Evening, Senior Transport Commissioner Richard Turfitt warned operators that a bridge strike involving one of their vehicles could put their O-Licence at risk.
"Network Rail has advanced systems that quickly identify the vehicle involved. These incidents cost hundreds of millions of pounds annually and they are easily avoided." said Turfitt.
To educate drivers on the importance of bridge strike prevention, FORS offers an eLearning Bridge Smart module, which counts toward the safety eLearning required to meet FORS Bronze requirement 'D4 Professional development'. FORS Bronze requirement 'O1 Routing' requires operators to conduct a risk assessment that includes vehicle dimension and weight restrictions, particularly at bridges and structures.