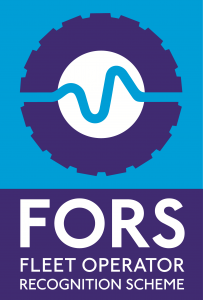 2020 has been a challenging year to navigate for most of us, with communities from all different kinds of backgrounds coming together to help the fight against coronavirus. If you are also helping in any way, we would like to hear from you.
FORS is committed to helping members get the most out of their accreditation, including working with the road transport and regional media to publicise their success stories, and show how FORS members are going 'above and beyond' to give back to their community.
We're searching for companies who wish to share their news with both the transport industry magazines and local newspapers. The stories could be anything from how companies contributed to the success of delivering essential items to frontline workers, donations made to the NHS, or anyway FORS members are helping contribute to the UK's fight against coronavirus.
What you have to gain:
Press release highlighting your successes
Mentions across FORS social media pages
Publicity in transport industry magazines
Please contact the marketing team at [email protected] and submit your story.
We look forward to hearing your stories.