4 Rail Services Limited – Penalty Charge Notice awareness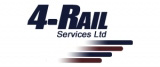 4-RAIL Services Ltd are an Environmental and Materials Consultancy to Transport and Industry sectors, focusing on Asbestos Management and rail related activities.
Simon Wainwright, Fleet Manager, explains how PCN awareness for both drivers and managers has reduced the number of parking infringements, complaints, and the amount drivers are paying.
'We came across FORS as a contractual condition from Transport for London and Crossrail. We realised it would benefit us, as being an SME, running an expanding fleet of vans, we needed to do more than just keep the MOT in date and pay the insurance.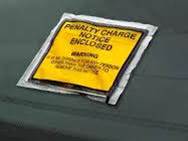 Penalty Charge Notices found on the windscreens used to be handed to the accounts department who deducted it from the driver. They were not investigated to find a root cause to prevent re-occurrence or if there were grounds for appeal. This ended up getting expensive for some drivers.
The PCN workshop clarified what the road markings and signs meant, and the grounds on which PCNs are issued. Each PCN could now be individually reviewed, analysed and appealed where possible. This information was fed back to all the drivers and is now included as part of the weekly Tool Box Talk schedule.
Going to a favourite coffee shop cost one driver over £390.00 in one week.
The main benefit of this has been that drivers are now able to understand the myriad of complex road markings, and have the knowledge to park in appropriate places. The number of complaints has reduced, the number of PCNs received has reduced and the drivers have more money in their pocket. Review of each PCN has also lead to some costs being reclaimed from the client. Illegally or carelessly parked vehicles are a blight on the road and get in the way of everyone. People take note of a company when it is their vehicle blocking the road.
"They ignored me when I told them they to move – they all got tickets!" 4RS driver advising co-contractors about changes to local parking restrictions.
In the first year the number of both parked and moving vehicle notices has dropped dramatically:
| | | | | |
| --- | --- | --- | --- | --- |
|   | 2011 | 2012 | 2013 | 2014 |
| Stopping on Red Route or being in a Bus Lane | 10 | 5 | 4 | 3 |
| Moving vehicle contraventions | 5 | 1 | 3 | 2 |
| Parking location, restrictions or residents bays | 10 | 9 | 18 | 4 |
| Total number successfully appealed | 2 | 3 | 5 | 2 |
| % successfully appealed | 8% | 20% | 20% | 23% |
 Annual number of Parking Charge notices received and appeal success rate.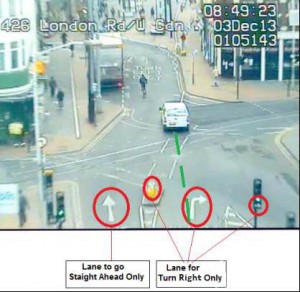 As a result drivers can now plan where to park with confidence; managers can consider the implications of routing and parking restrictions in their planning. Should anyone still receive a PCN they only have themselves to blame.