4-RAIL Services Limited is a leading UK based scientific consultancy, providing environmental and materials consultancy, testing & analysis and support to the transport, construction and utility industries. They are UKAS accredited (Testing Laboratory No. 1931 & Inspection Body No. 0173), RISQS audited and qualified, UVDB registered and certified to BS OHSAS 18001 and ISO 9001 standards. For more information refer to www.4-rail.com. Sarah Clifford, Fleet Administrator, explains the company's commitment in trying to reduce vehicle idling, over a 12 month period, and subsequent reduction in unnecessary exhaust emissions.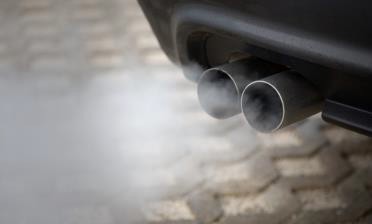 We came across FORS as a contractual condition from Transport for London and Crossrail. After looking at the requirements and benefits of joining the scheme, we quickly realised that FORS accreditation would fit perfectly with our company objectives to improve safety and environmental performance, as well as complementing our continual goal to improve fuel efficiency and reduce our environmental impact. With no HGV's, but, running an expanding fleet of small vans, we were inspired by the FORS scheme to do more than just keep the vehicles' MOTs in date and pay the tax and insurance.
Once we obtained FORS bronze accreditation in October 2012, we were keen to progress and develop our fleet management system in order to obtain Silver and Gold. We took advantage of the excellent benefits available, including discounted driver licence checks with Advanced Check Limited and free FORS online driver training. Our in-house processes and procedures were strengthened, and we were able to develop a more in-depth vehicle induction process.
We swiftly achieved Silver accreditation in January 2013 and then met our target of Gold accreditation in April 2013.
'The Company's Management recognises that aspects of its own activities may also have an impact on the Environment and is therefore committed to reducing that impact through continual improvement in environmental performance and preventing pollution'
4-RAIL Services Environmental Policy Statement: Idling is the term used for the period of time when a vehicle's engine is running, but the vehicle is not moving. Vehicles will routinely 'idle' for short periods in congested traffic, but, while an engine is idling, fuel is unnecessarily consumed. This is an issue that has a great impact on the environment, engine wear & tear, and also there is a significant financial implication.
In January 2016, we increased our monitoring of idling data across our fleet. Using our vehicle tracker reporting system, combined with fuel card data, we were able to see that t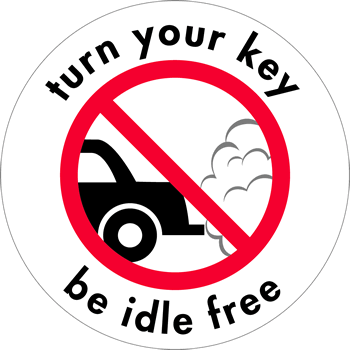 he fleet spent 22% of driving time, 'idling'. When we looked at this from a financial aspect, it equated to an estimated £400 loss in fuel for the month of January 2016. We made it our aim, to reduce engine idling over the next 12 months and began to include idling data in to our monthly health and safety reports. Drivers of vehicles that were found to be idling the most were approached by Management and we delivered an internal Driver Awareness Alert detailing the benefits of reducing unnecessary idling. It became clear that vehicles were 'idling' most when there were cold weather conditions on site. At this point, we carried out some research, and found that in-cab heaters could be a practical alternative during the colder months of the year.
'Unnecessary vehicle idling is an offence against the Road Traffic (Vehicle Emissions) (Fixed Penalty) (England) Regulations (Statutory Instrument 2002 No. 1808)'
By February 2017, when we compared the data with that of February 2016, we were happy to see that engine idling time had reduced by over 50%. We used emissions data from our Vehicle spreadsheet for 2015 to 2016 as our base data, and when compared to data for 2016 to 2017 we were thrilled to discover the reduction in CO2 emissions of 16%, despite adding another vehicle to our fleet. Vehicle repair & maintenance costs were also analysed for the worst 'idling' offending vehicle. Again, we were pleased to find a significant reduction in maintenance costs. While idling cannot solely be responsible for all of the reductions, we are confident that it is a contributing factor and will continue to encourage reduction of idling with our drivers.
Achieving FORS Gold has given me a better appreciation of all the impacts that our fleet has on the environment, and has encouraged and strengthened 4-RAIL's commitment to reduce our own environmental impact. In addition, the data generated is supporting our application for achieving accreditation against ISO 14001.
 Please note: All published FORS Gold case studies have been submitted by the accredited company named above and transcribed verbatim