Garic Ltd headquarters are based in Bury, Greater Manchester. Garic manufacture, hire and sell welfare and environmental equipment to the construction industry and our products are regarded as some of the most innovative and eco efficient on the market today.  Mark Booth, transport manager and our elected fuel and emissions champion, explains how important FORS is to Garic Ltd.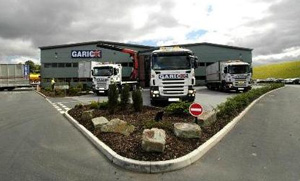 We first heard about FORS whilst working on the Crossrail project.  We had taken the opportunity to understand the requirements and benefits of joining the scheme and found that they fitted in perfectly with our ethos of improving safety whilst complementing our drive to improve fuel efficiency.
Garic Ltd passed their initial bronze audit first time. This highlighted that we were already operating to a high standard as a company and encouraged us to go onto achieve our silver accreditation.  Once we achieved silver accreditation we started utilising and making the most of the benefits on offer to us.
I became a FORS practitioner by attending the 9 workshops, this was a great benefit as it helped me to apply my knowledge and enable Garic to identify gaps within our current polices.  We also used the online training tools where all of our drivers have completed a variety of the eLearning modules as It's important to us that all our drivers are fully up to date and compliant with the FORS standard.
Since joining FORS we have realised that regular training is important for all our drivers and to develop as a company. We have ongoing training sessions and hold tool box talks to allow drivers to remain up to date with the latest standards. Most recently all drivers have completed their fuel eLearning module which in turn will help Garic achieve better fuel consumption and overall become a more efficient operator.
 FORS has helped us to achieve a 30% improvement with regards to the amount of PCN's and FPN's we receive.
 

 

MPG
 PCN / FPN
01/07/2014 – 30/06/2015
7.8
13
01/07/2015 – 30/06/2016
7.6
10
Percentage
2.56% decrease
30% Improvement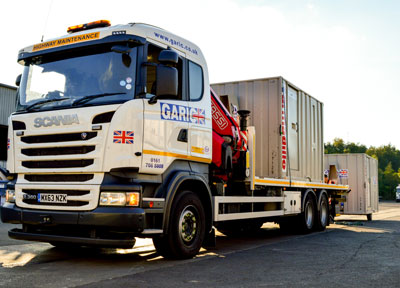 By gaining the FORS gold accreditation it will demonstrate Garic's commitment to continually operate at the highest level. It will also promote to customers and the public that we are dedicated to road safety and the environment.
The strict requirements make us constantly revaluate how we are performing and easily identify the areas where we can improve.  The values set by FORS are something we promote enthusiastically to all our suppliers as we believe all companies should continually strive for the best.
 Please note: All published FORS Gold case studies have been submitted by the accredited company named above and transcribed verbatim