Sunhill Transport Ltd, is a Transport and distribution company, based in Deeside, Flintshire, North Wales. Pete Jones, Managing Director, explains how Sunhill Transport Ltd, have achieved new business and seen an increase in driver retention, since obtaining FORS accreditation.
We started to hear about FORS through customer requirements, one customer in particular was Tata Steel.  As Tata Steel is one of our biggest customers, we knew it would benefit us on several jobs and enable us to stand out from the crowd when it came to job allocation.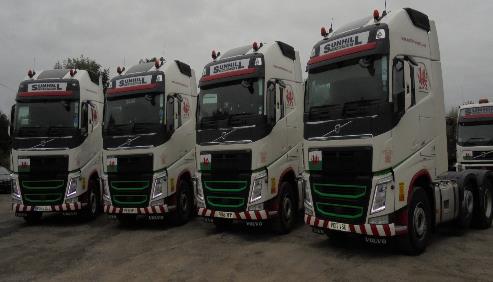 Sunhill Transport Ltd, passed their initial assessment over five years ago. This proved to us that we fully understood the FORS standard and the standards it represents.
As our business grew, we saw the benefit to move forward with the Silver and Gold standards.
Once we were accredited with the bronze standard, we set out to make the most of the benefits and tools we now had access to. We started using the e-learning sections immediately. We have also taken the step to send our Transport Managers on the FORS practitioner course.
"Having the FORS accreditation, has enabled us to expand our business into new avenues, we did not have access to previously". Pete Jones, Managing Director.
FORS e-learning and class room courses, have been a pragmatic way of developing our drivers' knowledge and improving their attitudes towards their daily duties. We have also seen our driver retention improve, as we have invested further in driver development.
"Our drivers improved attitudes towards vulnerable road users together with improved driver retention, has been one of the most encouraging and rewarding aspects of being FORS accredited". Pete Jones, Managing Director.
Once we had achieved the Bronze standard, we decided that we should progress to Silver to enable us to become registered as CLOCS Champions. As a lot of our work was delivering to construction sites, this was becoming a prerequisite, particularly in the London area.
Once we had Sliver, there was no stopping us.  Even though being Gold accredited was not yet a requirement for any of our customers, I wanted to establish Sunhill Transport as an exceptional operator, and having Gold will do exactly that.
| | | | |
| --- | --- | --- | --- |
| | MPG | Incidents per 62,000 miles | Number of PCNs |
| June 15 to June 16 | 8.6 | 5 | 0 |
| June 16 to June 17 | 8.9 | 2 | 0 |
| Percentage improvement | 3% | 60% | 0 |
*Annual improvement in MPG and Incidents per 62,000 miles
Driver health and fitness review – We have access to our largest customers comprehensive occupational health services, and will arrange periodic health reviews for our drivers. We also promote healthy eating while working in the road, through our company tool box talks.
Strategy for recruiting drivers – As a company, we operate an internal requirement policy and have developed many drivers to C+E entitlement. We do not discriminate against age or inexperience and welcome this group to join our company, as we take the time to train them to our standards.
Noise assessment- We have carried out a noise assessment of our yard and all noise emissions are well below any levels of concern. We carry out lot of deliveries outside of normal hours and the drivers are given strict instructions on carrying out their duties considerately and quietly i.e. ensuring that the vehicle is turned off, radio off etc. We also look to source noise reduced auxiliary equipment for our vehicles.
Modal shift and alternative vehicles – As a road haulage company and through our customer requirements, it would be impossible for us to look at other modes of transport. We have carried out a case study on alternate fuelled vehicles and will strongly consider a gas fuelled vehicle as a replacement when one of our older models is due for upgrade, the savings were quite impressive.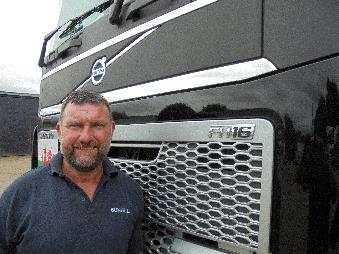 In order to make continual improvements, we will look at introducing a gas fuelled rigid vehicle in the next few years, to drive down emissions and save money which we can then invest elsewhere.
We are looking to introduce our own DCPC programme, which will cover driver fitness and health in more depth, together with the other best practices that FORS represents such as driving down Work Related Road Risk.
Becoming FORS gold, will help establish Sunhill Transport and Ltd, as an exceptional operator with a commitment to continuous improvement.
We have already seen an increase in work and customer base, coupled with a real improvement in driver productivity and attitudes.
Our aim going forward is to continue to promote the FORS standard to help further increase our customer base and to invest in our drivers training to help increase MPG, reduce incidents and continue to improve driver retention.
 Please note: All published FORS Gold case studies have been submitted by the accredited company named above and transcribed verbatim