My Name is Martin Francis, Transport Manager at Kingman Services based in Wimbledon; Kingman Services has been operating a large fleet of both
Cement Mixer and Tipper Vehicles in and around London and the South East for the last Twenty years. We have been operating the last year at Gold Standard and have been actively promoting the obtainable results that FORS can support operators to achieve. Our total commitment to FORS and the retention of Gold has proven our desire to remain compliant and develop further.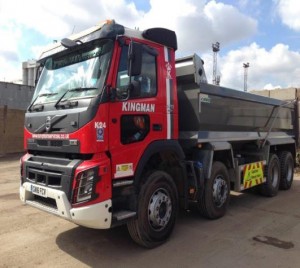 We became involved with FORS in May 2009 following various publications in the Commercial motor sector where they were
highlighting safety concerns and issues working with HGV vehicles in the London area. Kingman Services always have had and still do believe that we operate over and above the standard operations which work in our specific industry. We look to do so going forward to try and reduce the bad press which our industry gets regarding cyclist incidents. We achieved our Bronze status in June 2010 and then our Silver in May 2012, it is my target to retain Gold in 2016 and we are working very hard to achieve this.
Our initial development through the FORS route was very demanding but now, with everything in place, it has become part of all the staffs daily routine from Management to the Mechanics. The support and tools made available when a company joins FORS is second to none. The FORS benchmarking tool continues to help us to track our progress. Combine this with our Telematics system, it has continued to really help us look at better ways to plan our routes and reduce our idling time. This has seen us make a real impact this year in reducing the amount of mileage our trucks have been doing. Continuing to utilise the Advance Check has streamlined our driving licence checking and saved us time. We have the confidence that all the checks are up to date and it has enabled us to highlight any potential for concern in advance. After recently taking my International CPC in Road Haulage it opened my eyes to the compliance in other areas of the business allowing us to make some really positive changes to our induction, recruitment and employee development processes allowing our staff to develop within.
FORS has helped us demonstrate to all industries that we are committed to ensuring our fleet and workforce are setting the best examples for all the FORS standards. This in turn has led to us gaining more works particularly on heavily regulated sites in London.
"Our total commitment to FORS and the retention of Gold has proven our desire to remain compliant and develop further"
All our existing drivers from last two years have really benefited from the Safe Urban Driver Courses (SUDS). Although it was initially met with a little discomfort they really found it a valuable insight into how a cyclist is seen on the streets and the difficulties both cyclists and HGV drivers have. We were very keen to continue to educate our new recruits on these dangers and so have ensured any new members of staff have completed or are booked on the SUDS courses. At Kingman we have a no expense spared policy to Vulnerable Road User Protection, all new vehicles procured since February 2015 have windows in the Nearside Door and we are a fair way through retrofitting our existing fleet. The drivers have all found this to be such a valuable addition and each one has mentioned the increased awareness of the location of a cyclist on their Near Side.
"Wow! What a Golden Year"
| | | |
| --- | --- | --- |
| | MPG | Incidents per 100,000 Kms |
| July 2014 | 4.68 | 1.25 |
| July 2015 | 5.03 | 0.75 |
| Percentage improvement | 7.5% | 40% |
Annual improvement in MPG and Incidents per 100,000 Kms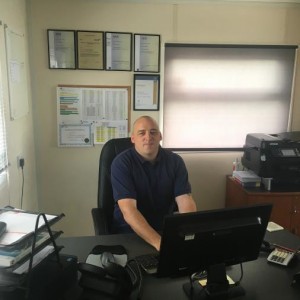 Being Gold Accredited has allowed us to access a range of free exclusive benefits that have helped us raise the bar. Accreditation has assisted us in monitoring, managing and improving our safety record. I will definitely continue to recommend FORS accreditation to any transport manager or operator in not only the Road Haulage Industry but the Passenger side too. We look forward to another year making improvements in all areas of our business.