Murrill Construction Ltd  is a small civil engineering company carrying out highway repairs and maintenance work for local authority clients in London and the home county's.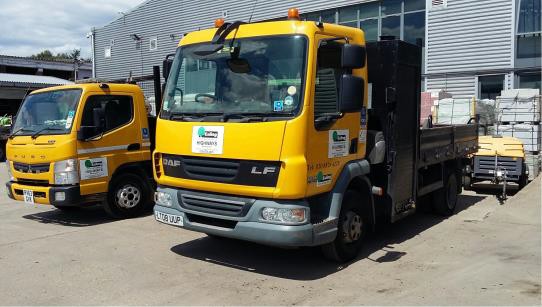 Mike Lally has taken over as transport manager from the excellent work already done by Sean O'Neill. We operate 29 vehicles from 3.5t transit pickup trucks to 26t tipper/grab trucks, we also employ 65 staff and 32 are drivers from our sites at Greenford & Hemel Hempstead.
We at Murrill construction have been a FORS member for 3 years now, the benefits speak for themselves, from the time and effort taken to bring us to the bronze standard, it became clear by driver training we have reduced the amount of fuel used and at the same time there's not as much wear and tear on the vehicles, so the maintenance costs have also reduced
Moving forward on to silver and gold we at Murrill construction have added to the safety of the vehicles by installing cycle safety shield systems, this system warns the driver of both cyclists and pedestrians around the vehicle, we also use audible warnings from the vehicle to other road users, when we add these safety improvements with better driver training this is a win-win for everyone.
From strength to strength
We are about to upgrade our vehicle tracking system to a more up to date telematics system, this will allow us to monitor the amount of time the vehicles have spent idling unnecessarily. The telematics system will also allow us to monitor the driving style and behaviour of the drivers, when you add this to driver training this will improve the environment for everyone.
Here at Murrill we have noticed that by reducing the time spent with the engine running we have cut the cost of the fuel used, we also feel that we are making a positive contribution to the air quality.
Murrill construction as a company has benefited greatly by being a FORS member, it has allowed us to tender for more local authority work as well as other projects for private clients, it's fair to say if we didn't have the FORS membership we would not be in the running never mind on the short list.
| | | |
| --- | --- | --- |
|   | Lt/km | Incidents per 100,000 kms |
| April-March 2015 | 3.52 | 0.9 |
| April-March 2016 | 3.66 | 0.7 |
| Percentage improvement | 4% | 29% |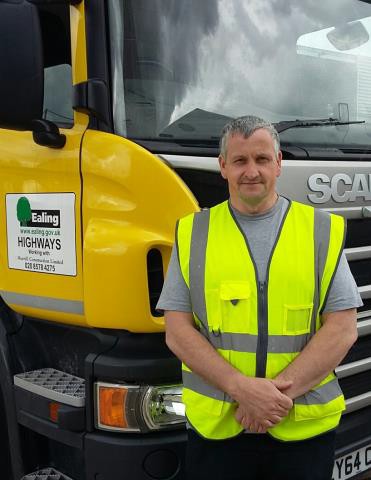 As a FORS Gold member we have improved the way we run our transport department, by using the FORS management procedures we have been able to highlight & improve the running cost of operating vehicles but I'm sure we can all agree that improved driver training is the key to both road safety & improved running cost. By reducing the time spent with the vehicles engines on idle we will be reducing the environmental impact to both noise and air quality.
As the new Transport Manager here at Murrill Construction Ltd and coming from a maintenance / fleet background and also being new to the FORS standards I have found that working with the system to be quite an eye opener to what can be achieved by using FORS Fleet Operator Recognition Scheme.