AFI Uplift Ltd is one of the largest powered access machinery rental companies in the UK. From only three UK depots and 270 machines in 2002, the company has expanded to 28 locations in the UK and 6 in the Middle East. The company now has a fleet of more than 5,000 powered access machines and provide training for more than 25,000 people each year. Offering national coverage to their customer with a fleet of 56 delivery vehicles ranging from 44t articulated low loaders to 7.5t rigids.
 Maddie Wallace, Group Transport Co-Ordinator & Claire Stevenson, Group Operational Office Manager, based in Castle Donington, state how installing Forward Facing Cameras on their fleet of trucks has improved safety and reduced road accidents.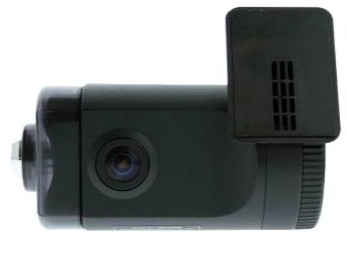 In 2016 AFI Uplift made the decision to install Forward Facing Camera's to their fleet of delivery vehicles. This initiative has been implemented as part of our continual commitment to improve safety and set the standard within the industry. Combined with the nearside proximity sensors, reverse cameras and alarms our fleet is safer.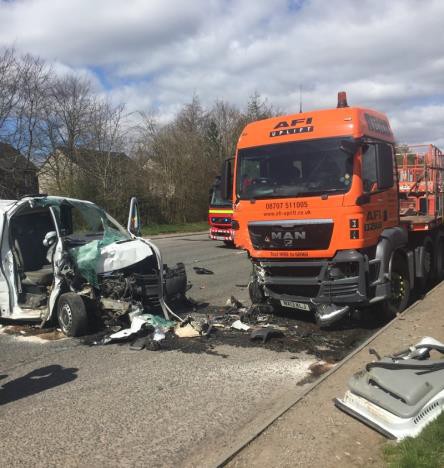 Due to the fitting of the forward facing camera AFI were able to assist a Police investigation in to an incident where a third party vehicle veered off the road and collided with one of our stationary trucks. The AFI truck was parked in a layby with the camera actively filming, the footage clearly revealed the entire series of events unfolding. It showed how the third party driver lost concentration and drifted over to the incorrect lane of traffic and swerved in to the parked AFI vehicle. We happily provided a copy of the footage to the police to assist with their enquiry and without doubt this significantly reduced the amount of Police time and resources spent investigating the incident. In addition, it instantly ruled out any involvement responsibility on the part of the AFI driver.
FORS…has definitely been a contributory factor in improving our safety record and truck fleet efficiency"
AFI drivers as a collective feel safer whilst driving as they feel more protected. They are aware of the cameras recording their every journey and make a more conscious effort to drive safely. This has been demonstrated by their average Telematics monthly scores improving.
"Day to day I feel more protected whilst driving, I am happy AFI made the decision to have these fitted to the trucks" –Steve Lowe, AFI Regional driver
 "I am a safer and a better driver knowing I am constantly having my journeys recorded" – Ed Shaill, London South driver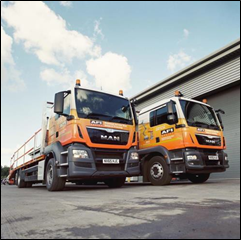 Re-achieving our Gold Accreditation will not be the end of our journey. We will continue to strive towards maintaining the AFI groups excellent Health & Safety credentials. We are fully committed to providing our customers with a first class service in the powered access industry, being a Gold member of FORS clearly shows our dedication to vehicle safety, and in particular with respect of how we interact with vulnerable road users.
Please note: All published FORS Gold case studies have been submitted by the accredited company named above and transcribed verbatim