Aggreko is the global leader in rental of power and temperature control.   Aggreko was founded in the Netherlands in 1962 by Luc Koopman and has continued to go from strength to strength. We help companies increase profits by creating opportunities, solving problems and reducing risk using our unique network of global locations, equipment and technical services.  Aggreko prides itself in inspiring confidence in its customers worldwide, with regards to the equipment, services and transport we provide; in this area of our business we found FORS a compatible companion for our existing QHSE policies and procedures..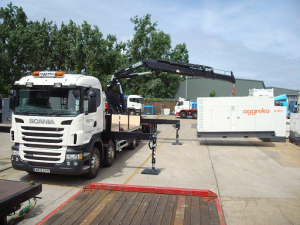 Craig Bowen – Transport Manger and Logistics Manager UK,  Jo Younger ,  Sabina Hussain , Barnaby Reardon , Lauren Thomas , Nerija Smilgeviciute 5 Logistics Administrator for UK , describe how they heard about FORS 'We first came across FORS when we started to plan the installation at the Olympics park as it was a Crossrail requirement. We were providing the power for the Olympic Games 2012, and becoming a FORS bronze member  was something we had to do to gain access to site; something which has helped benefit Aggreko hugely'.
Aggreko have gone through a company restructure and located all the Logistics Admin functions through the Aggreko Sutton office , With Craig Bowen the Manager . This strategic move will allow best planning for our logistics moves across the UK .
Aggreko's initial assessment for FORS bronze went well, we passed first time and it was a relatively simple process for us as we already had in place all of the documents required as we have an enormous amount of Best Operating Practices in place from our QHSE department.
 We have found the performance management tool a great addition to our transport process and the practitioner workshops were an invaluable source of information. They were also great for networking with others in similar working sectors.
' I found the FORS workshops to be of a high standard and very informative; now I am a FORS Practitioner'
Alongside our Silver FORS; Aggreko maintains health and safety leadership with full accreditation to ISO1401, ISO9001 and OHSAS 18001.
Martin Williams, Head of QHSE UK, Ireland and Nordics commented 'These accreditation's give our customers peace of mind that when working with Aggreko; they are working with a company that is leading in the fields of health and safety standards and environmental responsibility'
'Safety and preventing environmental damage is paramount to Aggreko'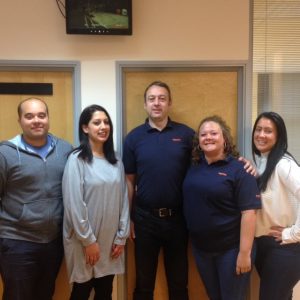 Aggreko's moto is "Safety for Life" and this has been at the forefront whilst in the process of drawing the build for our latest six new lorry loaders  which were delivered to our depot's in Q1 2016. Each vehicle will have 4-way cameras, side scanners, side safety rails, a fall arrester system, Euro VI and a slew restrictor on the cranes to isolate dangerous areas during operation.  These new vehicles will help to minimise the risks to both vulnerable road users and the drivers themselves. All our vehicles are also Crossrail Compliant.
Being a FORS member has helped us to meet contractual requirements for our customers; providing them with the confidence that we not only operate safely but also drive forward with reducing our environmental impact.
We have been a Gold member for the past year and FORS registered member for over 5 years , I feel Aggreko have maintained their level and strife to keep moving forward
 Please note: All published FORS Gold case studies have been submitted by the accredited company named above and transcribed verbatim