Allen Haulage Ltd is a sub-contractor that transports aggregates and asphalt materials for Tarmac. Established in 2013, the company has seen improvements in the KMPL delivered by their fleet and reduction in carbon emissions since implementing the FORS standard into the business.
Kenneth Allen, director of Allen Haulage Ltd explains how FORS has been beneficial to their company.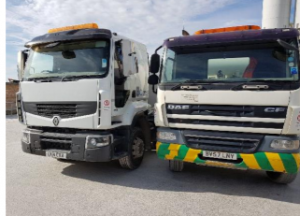 During our search for ways to improve our company we realised the best place to start would be the root of the company which are the employees. After doing some research on the internet we came across FORS and the wide range of training courses it provides for drivers in the haulage industry. Due to the large variety of training courses FORS has to provide compared to other methods we knew FORS was what we wanted to use in order to improve our company.
Allen Haulage Ltd passed their initial Bronze audit first time round. This in turn then encouraged us to continue with driver training by keeping up to date with new relevant training courses. Along with keeping up to date with new courses, we encouraged employees to retake previous courses to keep their knowledge of the road fresh as it has proven to be useful to the company and the public's safety.
After our company received our Bronze accreditation, we decided to make full use of what FORS has to offer. In particular, the wide range of e-learning resources such as the Cycle Safety course. Moreover, the Staying Legal course was also useful in encouraging and reminding drivers to follow the correct rules and regulations for when driving on the road in order to ensure optimum safety for vulnerable road users and the drivers themselves.
'The ease of access the company and employees now have to FORS training courses has made professional development in the business easier and quicker.' – Kenneth Allen
FORS offers a range of best practice toolkits which have helped our drivers become more aware of other road users by ensuring our vehicles are fitted with up-to-date safety equipment. Moreover, we have been provided with toolkits that help benefit the environment such as the Fuel Use tracker which monitors fuel usage, KMPL and CO2 output.
'Our drivers are much more aware and confident after completing the online eLearning course on Cycle Safety.' – Kenneth Allen
After becoming Bronze accredited we knew we wanted to aim for a Silver and Gold accreditation after seeing the massive improvement in the company and our employees after implementing the FORS best practices. We want to continue ensuring the public's safety and improving on how our vehicles affect the environment.
In the last two quarters, we have increased our annual KMPL by 0.90% thanks to FORS.
| | |
| --- | --- |
| | KMPL |
| March-May 2017 | 2.13 |
| June – Aug 2017  | 2.15 |
| Percentage improvement | 0.90% |
At Allen Haulage Ltd we believe the health of our employees should be at its maximum in order to ensure the safety of the public and our employees. We certify our employees' health is at its peak by collecting information about their health and fitness including a doctor's note as proof that they are fit to work.
Allen Haulage Ltd is regularly advertised online and in newspapers when looking for new recruits. Furthermore, in order for new recruits to feel comfortable and reassured in their new position we provide them with a two-week buddy plan in order for them to adapt to their new environment easily.
With the use of FORS toolkits and training for drivers, we were able to improve on reducing the amount of noise pollution our vehicles create on a daily basis. One of the main methods we now use is switching off the engine when vehicles are stationary for a long period of time. This also then helps the company save money on fuel for our vehicles.
As our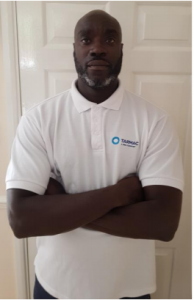 vehicles use a PTO system and insulated bodies to store and transport materials at high temperatures, we are unable to use alternative transport methods that are better for the environment such as electronic vehicles as they do not cater to our business needs as of yet.
To make continuous improvements to the Allen Haulage Ltd company, we will continue to enforce regular training for our drivers with the use of FORS training courses and continue to learn new methods of reducing CO2 emissions in order to help the environment.
For Allen Haulage Ltd, being FORS Gold accredited would reaffirm the company and employees that we are implementing the best possible practices for the business and environment. Thanks to the FORS online courses and training, our drivers are now more confident and knowledgeable on the road and have a better understanding of how to keep vulnerable road users safe and how to help with today environmental issues. We will continue to use FORS and implement their working methods in order to keep our company at its optimum potential.
Please note: All published FORS Gold case studies have been submitted by the accredited company named above and transcribed verbatim