Ardent is the new face of plant hire and was born from the merger of Fork Rent and One Call Hire, backed by investor groups Searchlight Capital Partners and Duke Street.  We are one of the largest specialist plant rental providers in the UK, with 7,000 machines, 12 depots and nearly 300 employees to serve you, all day, every day.  The company specialises in excavators, telehandlers, rollers, dumpers, rough terrain forklifts, roto-telehandlers and a comprehensive selection of attachments and ancillaries.  Its value proposition is built around offering customers equipment with an age profile of no more than three years. Ardent is positioning itself as the UK's premier hire company with the ambition to double the size of its fleet in the next 3 years.   The company does not intend diversifying its products and services and instead will remain focused on what it does now so that customers are provided with the depth of service and expertise they currently enjoy.
Gareth Clements, Operations Director explains how Ardent Hire Solutions have achieved huge reductions in fuel by increasing its MPG while improving road safety and decreasing transport related fines and charges.
Prior to the merger, both One Call Hire and Fork Rent were FORS accredited. The FORS scheme was instrumental for both companies and was quickly adopted into Ardent Hire Solutions. The FORS tool kits and best practice guidelines, align very well with Ardent's daily operations and help improve various performance metrics.
FORS was brought to our attention by our blue chip client base early in 2011. At the time we were unaware of these standards but decided to take the plunge and become registered.
We originally became bronze certified in 2011 and quickly realised that the certification was worthwhile in helping us win new work. However, of equal if not more importance, was the value delivered from having rigorous and robust transport management, quality and compliance, policies and procedures. We currently have 3 people who are training to become FORS Practitioners.
We found the auditors to be very knowledgeable and as long as you could demonstrate that you were working towards an achievement, it was considered. Any guidance needed for our progression towards Silver and Gold was quickly advised either through the helpline or guidance tips through the website. For the last 2 years we have been promoting FORS to all our hauliers and have introduced silver standard as a minimum requirement for them being a part of our supply chain.
Compliance, along with health and safety, is extremely important to us and is paramount for everything that we do. If we cannot do it legally or safely, we simply, do not do it and find an alternative solution.
Performance management is vital to us understanding how efficient we are and is now embedded into our day to day running of the business.  Here, we use various metrics to help us monitor the efficiency of our transport fleet, such as number of deliveries per vehicle, MPG, average distance travelled to name a few.
"FORS has been instrumental in helping us to improve all aspects of our transport fleet and has also significantly helped our drivers to increase their knowledge and awareness of safety" Gareth Clements, Operations Director.
Safe Urban Driving (SUD) courses provided by FleetSource are an excellent and informative way of looking at responsibilities of our drivers and vulnerable road users. The professional development courses are delivered in an easy format and the practical part of the course helps the drivers understand traffic from a cyclist's or pedestrian's view.
"FORS provides us with a structured, disciplined approach that is appreciated by our drivers and customers alike. At the same time it ensures that we operate to the highest professional standards with best practice and safety at the heart of everything we do. The guidelines stipulated by FORS have also helped improve our efficiency and organisation. Several of the templates offered in the FORS Toolkit have saved legwork and enabled us to implement changes quickly." Jeremy Fish, Chief Executive Officer
The Oxford English dictionary defines 'Ardent' as 'passionate, enthusiastic and eager'.  This describes our culture exactly and our passion for customers and continuous improvement. Becoming Silver and Gold allows us to deliver and promote with pride that we operate a transparent, compliant fleet in partnership with the FORS scheme benefitting from the latest updates and toolkits offered.
Below is a table of just some of the metrics that have improved, which we believe are a direct result from using various FORS guidelines and best practices. By monitoring fuel usage, drivers attending safe urban driving courses and robust route planning and execution, we have significantly improved our MPG therefore reducing cost and being kinder to the environment. If you're not measuring, you're just practicing.
| | | | |
| --- | --- | --- | --- |
| | MPG | Incidents per 100,000 Kms | Number of PCNs |
| Jan-Dec 2017 | 5.6 | 3 | 11 |
| Jan-Dec 2018 | 7.1 | 3 | 9 |
| Percentage improvement | 27% | 0% | 18% |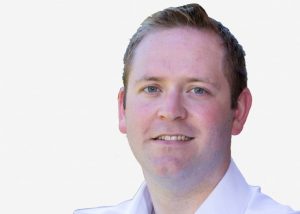 As you can see from the table above, we have significantly improved or MPG figures by introducing Euro 6 compliant vehicles into our fleet and better route planning. We have also seen a reduction in PCNs by ensuring the routes are being followed and each delivery and collection is booked in prior to execution.
All drivers are provided with the list of DVLA notifiable medical conditions and are required to complete a health declaration prior to employment to confirm their fitness to drive the Company's vehicles. Ardent Hire Solutions also provides its employees with free access to a health and wellbeing facility where it can talk through any scenario. Eyesight checks are carried out 6 monthly to ensure that the drivers' eyesight meets the standard for driving. We also randomly drug and alcohol test in accordance company policy.
We try to promote drivers from within our business by offering a funded training programme and allowing time out of their day to take lessons or attend courses. We have found that training to become a driver, offers excellent promotion and progression for yard and engineering colleagues. Latest vacancy lists are published to all group employees notifying them of vacant positions within the business.
Even though our Enfield depot is strategically placed away from residential areas, all our units are fitted with white noise reverse alarms which, concentrates the alarm to those within direct vicinity. We have also introduced a new procedure whereby the washing of vehicles is undertaken on a Saturday given this is not normally a working day. Where loading and unloading is carried out at a client's site, we arrive at pre-booked times so that we can assist the sites to reduce noise to their neighbours and other stakeholders
Modal shift and alternative vehicles are something that we are currently exploring for our next round of fleet changes. We are in contract with our vehicle provider and discussing what options we have to move over to a number of electric or alternative vehicles.
Moving forward we plan to keep up to speed with any amendments made within the transport and plant hire industry and continue to make fleet improvements by exploring all upgrades for the latest safety enhancements and alternative vehicles solutions. We are also committed to further develop our employees and will encourage them to undertake training and FORS e-learning modules appropriate to their role.
Being FORS Gold accredited demonstrates our passion to be committed to continually improving our business, implementing good practice and complying with the requirements laid out by the FORS Standard.
https://www.linkedin.com/company/ardent-hire-solutions-ltd
https://twitter.com/ArdentHire
https://www.instagram.com/ardenthire/
https://www.facebook.com/ardenthire
*Please note: All published FORS Gold case studies have been submitted by the accredited company named above and transcribed verbatim