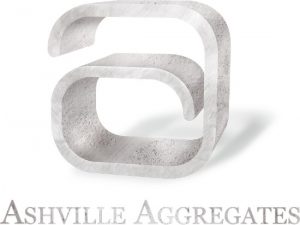 Ashville Aggregates has been going since 2014 and its Managing Director, Daniel Louisy, is keen to develop the business with a high emphasis on quality standards. Daniel sets out below his experience of working with the FORS Scheme to date.
"I started off with my own construction company, Ashville Inc, in 2006 and it is still operating from our offices in the Kings Road, Chelsea.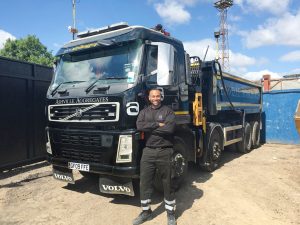 With an increasing number of "muck away" firms we were using for waste disposal becoming unreliable I set up Ashville Aggregates in 2014 and now have my own team of drivers to help with this work. Starting off with one lorry I found demand picked up and there are now 9 active HGVs and 7 drivers involved in operations.
Over the last two and a half years I am proud of my own personal achievements and in that time have secured Class 1 and Class 2 licences and last year achieved my CPC qualification as I thought it was the right thing to do – I am now the company's CPC holder having upgraded from a Restricted Operator Licence to a Standard National.
I have learnt a lot about the transport industry, I am still learning, and FORS was the obvious next step to becoming a quality business recognised for its quality standards. Progression has been swift and following achievement of Bronze accreditation in March this year we secured Silver status at the end of May.
"FORS was the obvious next step to becoming a quality business"
 I believe Gold accreditation will enhance our reputation in the industry, firstly because of the status and prestige that would be generated by the badge being displayed on the back of our trucks, and secondly through the competitive edge we hope will be gained when competing for work. I like to think I have been proactive and forward thinking in my approach to gaining a foothold in the industry and have fitted all the vehicles with Crossrail compliant safety features despite not having been involved in any work  with that contractor to date.
"Our ongoing aim is to work towards the highest standards in our industry"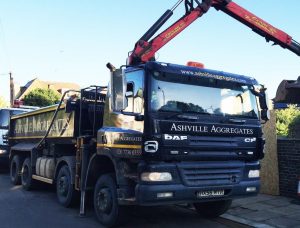 I also see Gold accreditation as something that will help consolidate the business in terms of verifying our commitment to the industry and to the Scheme.
Going forward, Ashville Aggregates aims to continue to work towards the highest standards in our industry with FORS Gold accreditation seen as the "icing on the cake" which underpins all the ambitions we have for the future."
For more information, please visit: http://www.ashvilleaggregates.com/fors-gold-standard/