Aujla Bros Haulage Ltd is based in Heathrow, Colnbrook and supplies tarmac and stone for the construction industry. Kuldip Singh Aujla, Transport Manager and Company Director explains how Aujla Bros Haulage Ltd has improved their driver-training programme through FORS.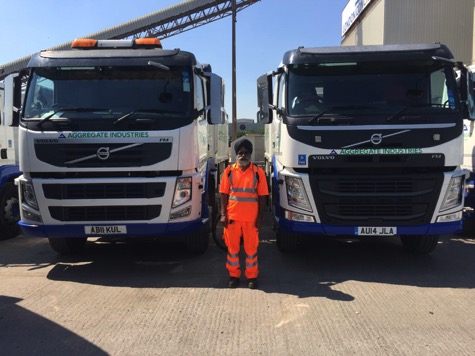 We are a franchisee of Aggregate Industries who require us to be FORS accredited, to a minimum of the Bronze standard. After further research, we realised FORS would help us to achieve best practice and improve our professional development, particularly due to the wide selection of driver training courses it offers.
We passed our initial Bronze audit first time round. This encouraged us to maintain our organisations of our driver training records and to keep up to date with any new available courses for drivers and managers.
Once we were Bronze we really made the most of the benefits on offer, in particular the range of e-Learning modules and classroom courses available. Knowing that the FORS website provides a list of relevant training courses all in one place makes training much more accessible. We found the Cycle Safety e-Learning course especially useful as an annual refresher for drivers, to remind us of the importance of vulnerable road user safety
  'Knowing that the FORS website provides a list of relevant training courses all in one place makes training much more accessible'. Kuldip Singh Aujla.
We were particularly impressed with the Safe Urban Driving Classroom course. The practical aspect to this course of having the drivers ride bicycles was a great way to understand the road from a cyclists view. Continued professional development is also made easier for us with FORS, for example, by completing the Staying Legal course they offer.
'Continued professional development is made easier with FORS…' Kuldip Singh Aujla
Once we were Bronze we decided that we should progress to Silver and Gold accreditation as we believe the FORS toolkit and standard has improved the way we operate our fleet. In addition, we saw benefits to Silver and Gold. It allowed us to consider the impact our vehicles are making on the environment and to learn more about the future of environmentally friendly vehicles. By progressing towards Gold, we will see continuous improvements that will be beneficial to our company.
In the last two-quarters, we have increased our quarterly KMPL by 0.67% thanks to FORS.
| | |
| --- | --- |
|   | KMPL |
| Feb – Apr 2017 | 2.97 |
| May – July 2017 | 2.99 |
| Percentage improvement | 0.67% |
The health and the well-being of staff is taken very seriously at Aujla Bros Haulage Ltd. We strive to collect as much information and data from all employees about their health and fitness and ensure a valid doctors note is provided to prove they are fit to work.
Aujla Bros Haulage advertises regularly online for new driver recruitments and offers them a 2-week buddy plan that allows new drivers to adapt to their new working environment. Throughout the recruitment process of new drivers, we ensure all drivers are actively engaged in training programs we offer.
Drivers are aware of measures that can be taken to reduce noise, thanks to the FORS training and toolkit. Switching engines off when idle for a long period of time has been one approach that we have implemented to reduce noise pollution.
For the type of work Aujla Bros Haulage carries out, there are currently no alternative transports available. The type of work that we carry out requires a PTO system and insulated bodies, to store and transport materials at high temperatures.
To make continuous improvements, we will ensure our drivers receive regular training and are reminded of the policies that are in place.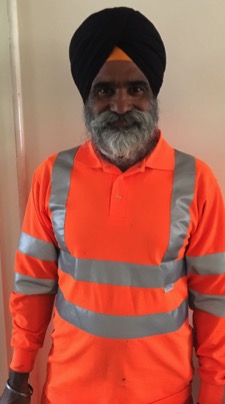 For Aujla Bros Haulage Ltd, being FORS Gold accredited would mean we are achieving the best possible practice. FORS training courses ensure our drivers are up to date with safety training and allows continuous professional development as a transport manager. We will continue to do this in the future. A further aim for the future will also be to continue to assess the impact we are making on the environment and be vigilant about ways we can reduce this.
Please note: All published FORS Gold case studies have been submitted by the accredited company named above and transcribed verbatim.