To our business FORS is seen as a valuable support mechanism to our HGV transport operations 
Balfour Beatty Track Partnership is part of the Balfour Beatty Group which was established over 100 years ago. It was set up in its current form in 2011 initially to service a project with London Underground and has seen its activity increase in this area in subsequent years. We have always taken pride in the way we approach our work, especially in ensuring we adopt a safe working environment in which our employees, especially those involved in our transport operations, carry out their duties in a professional manner whilst taking account of internal and external factors including road driving risk. With this in mind training and vehicle procurement is tailored around ensuring drivers are fully conversant with the needs of our business and the industry as well as maximising fuel efficiencies through the purchase of appropriate vehicles to upgrade our fleet. With already one year as a FORS Gold operator under our belt Dean Privedi, our Plant and Transport Supervisor continues the story below;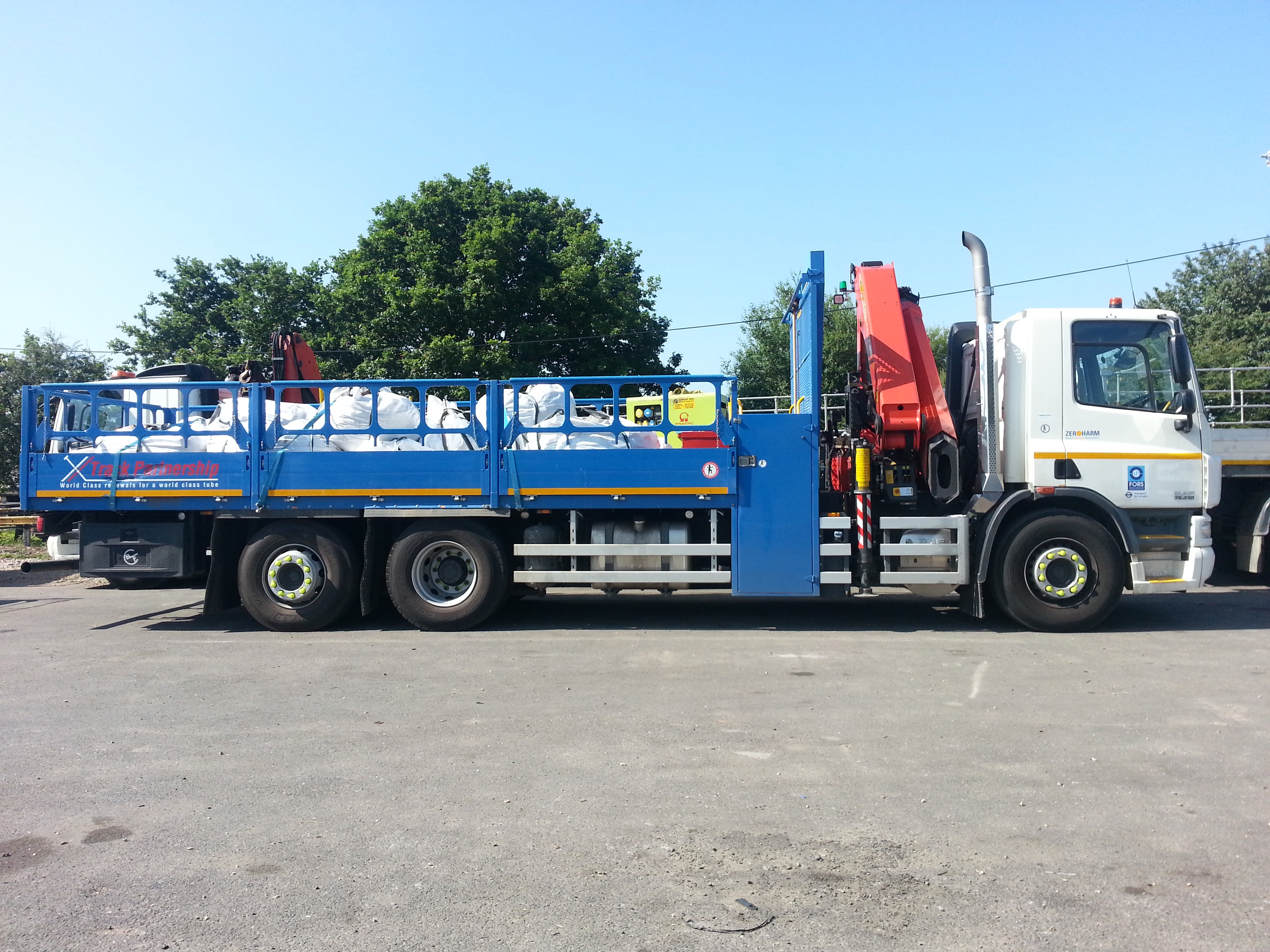 "Our journey through the FORS process has been interesting as well as informative and it is pleasing to us that it has recognised the systems that we have developed over a number of years in identifying analytical data as well as best practice to improve, and add value to, our transport management arrangements.  I continue to work closely with my manager Danny Sheehan who has been involved in managing the FORS process since we originally joined the scheme 3 years ago. However FORS is seen by us as an integral part of our day to day work and there is a team that supports me in implementing the Scheme's underlying aspirations which assures we continually improve and operate to the highest possible standards.There is no doubt that Track Partnership is leading the way within the Balfour Beatty group of companies in terms of its commitment to work related road safety through its commitment to FORS and CLOCS.
Since joining the Scheme we  achieved Bronze accreditation in May of 2013 which was re-approved 12 months later. With the systems and processes we had in place, for example linking our driver training directly to the needs of our business and in line with the requirements of the industry, we felt we were in a good position to progress to Silver accreditation which we achieved in October 2014.
A strategic objective to reach gold standard last year helped us to consolidate and further develop systems and policies that underpin FORS criteria. I have been appointed the Fuel and Emission Champion – that's me below by one of our trucks. Danny Sheehan oversees this work within his busy schedule whilst taking overall management of transport operations. The role has broadened my outlook to the importance of fuel economies and how they can have a major impact on our bottom line. Since last year we have upgraded our HGV fleet and all our operational vehicles have been built to our own specifications and have Euro V1 engines which has impacted on fuel economies.
"Our drivers are managed closely against key competence indicators linked to risk and road safety, especially with due regard for vulnerable road users" 
Our drivers are managed closely against key competence indicators linked to risk and road safety, especially with due regard for vulnerable road users. Training is planned for each driver following their induction and closely follows our "Track Partnership FORS, Work Related Road Risk, Vehicle & Driver Plan" which provides our strategy for moving towards excellence for all our operatives. In-cab telematics are used to identify any adverse impact on Co2 emissions linked to poor driver behaviour such as excessive idling and harsh braking with training and assessment delivered by an ex-Traffic Police Office recruited within the last 12 months. The introduction of our "Driver of the Week" scheme has also seen a healthy rivalry between all our operatives. In conjunction with our Fuel and Emissions Management Plan it is also key in ensuring driver and vehicle performances are maximised. A dedicated in-house auditor is also overseeing internal compliance in both FORS and CLOCS.
Going forward we plan to continue to use the FORS scheme as a support mechanism that provides advice and guidance which underpins the good systems and processes we feel we already have in place".
"To our business FORS is seen as a valuable support mechanism to our HGV transport operations"