Baxle Ltd was formed in 2011 to provide a muck away service for the construction industry. In the following years we were extensively involved on the 2012 Olympics, Kings Cross redevelopment project, Crossrail, Battersea Power Station and currently the Northern Line Extension. There are many other projects we have worked on but these are the highest profile. Over that time Baxle has been awarded FORS Bronze accreditation from TfL and is regarded by DVSA as a Green Operator. In the past 3 years we have branched out into bulk transport for the recycling industry, this consists of moving scrap aluminium, stainless steel, iron etc. from recycling centres to processing plants. Paul Knowles, is our Transport Manager and Fuel Champion as he knows very well how important it is to keep running costs down while running a very safe and efficient Fleet.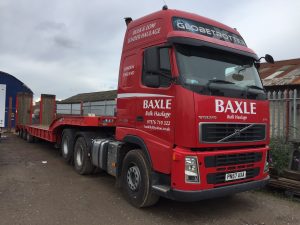 We decided to go for FORS as best practice and when we looked at the requirements and benefits of joining the scheme we saw that they fitted in perfectly with our ethos of improving safety whilst complementing our drive to improve fuel efficiency and reduce our environmental impact. We passed our initial bronze assessment first time round and we were also given a few little pointers in best practice going forward.
Once we were bronze accredited we really made the most of the benefits on offer, such as the discounts available to us and the performance management tool. We decided to to proceed to silver as we already had everything in place that was needed.
'FORS has helped us achieve compliance and safety'
The benefit of being FORS accredited, is so we can show our clients how much we value their safety and that we will do as much as possible to protect them and our environment. Also in the Past 12 months we have noticed a vast improvement in fuel and tyre wear since we have had our FORS accreditation, "The savings speak for its self"
 'We have reduced our CO2 by 5% in the last 12 months'
We have saved 5% on our total Fuel Spend and reduced our Carbon Footprint by 5% by making sure our drivers select the best possible route and reduced our Idling across the Fleet.
| | | | |
| --- | --- | --- | --- |
|   | MPG | Litres of Fuel | CO2 |
| Oct 2014-Sept 2015 | 7.9 MPG | 412,800 | 1093.09 |
| Oct 2015-Sept 2016 | 9.4 MPG | 390,672 | 1034.50 |
| Percentage improvement | 19% | 5% | 5% |
Annual improvement in Fuel used Co2 Emitted. We increased our MPG across the whole fleet by 19%.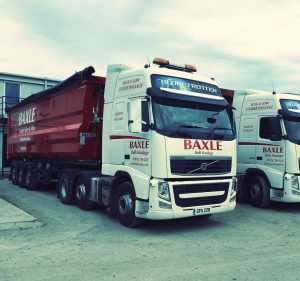 Gaining FORS Gold Accreditation shows how dedicated we are as a company to improving road safety and the safety of all vulnerable road users in London as well as nationally. We will continuously use what FORS has taught us to help reduce our carbon footprint and make the roads so safer for everyone that uses them. We have also managed to make a significant saving by reducing our fuel usage and improving our MPG. We have also reduced the amount of Co2 we emit as a company because of all the policies and procedures FORS has helped us implement.