Becker Transport established in 1965, a specialised transport company operates as a 3rd generation family owned business run from one of five warehouses based in Stevenage Hertfordshire. Becker provides a dedicated door to door service without the need for transhipping or hub activities therefore providing a seamless distribution service tailored to our customers needs. Becker has been a FORS member since September 2013 and since the implementation of FORS Becker has seen reductions in fuel usage.
We came across FORS as a contractual condition from MACE and Crossrail, as a SME with both ISO 9001 and 14001 accreditations we thought this would be the next step in our continual improvement as a company.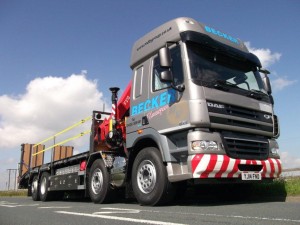 We passed our initial Bronze assessment first time and immediately started making the most of the benefits available to us as a bronze accredited company. Following on from how the Bronze audit went and to comply with our larger customer requirements we opted to go for the silver accreditation in November 2013 this went seamlessly.
The Benchmarking tool has enabled us to track and trace the various parts of our operation, all on one database we are now able to analyse and generate trends with the results.
Since becoming FORS accredited Becker have continually worked to improve our fleet of vehicles adding proximity sensors, rear facing cameras etc to our vehicles in the objective of reducing the number accidents and improving the working environment of our drivers.
We have utilised fully FORS online training tools and have provided Tool box sessions to our drivers relating to the following matters Cycle safety, Bridges & Tunnels, Anti-idling, Driver Behaviour, Driver Fitness, Routing and planning, Safe loading and Unloading and Security.
All of our drivers and transport management have completed all four elements of the online FORS E-Learning. To increase our driver awareness of vulnerable road users we aim to have all our drivers and managers complete the cycle confident Safe Urban Driving course by June 2015.
"We aim to have all our drivers attending a SUD's course by June 2015"
Since becoming a member of FORS despite increasing our annual mileage, an increase of 0.63% from 2013 to 2014, we have managed to reduce our fuel consumption over this period by 1.06%. Also by doing this we have managed to reduce our carbon foot print and therefore impact on the environment over this period by 6.01%.
| | | | | | |
| --- | --- | --- | --- | --- | --- |
| | Miles | Ltrs of fuel | MPG | Incidents per 100,000 kms | CO2 Output Tonnes |
| Jan – Dec 2013 | 1.222.643 | 333734 | 16.65 | 0.457 | 930.29 |
| Jan – Dec 2014 | 1.230.267 | 330205 | 16.94 | 0.455 | 874.38 |
| Percentage improvement  | 0.63% | -1.06% | 1.74% | -0.44% | 6.01% |
"FORS have helped to reduce our fuel consumption by 1.06%"
This increase to our fleets' average mpg has been gained through tool box talks relating to fuel efficiency, anti idling campaigns, FORS e-learning and CPC related training. By reducing our mpg consumption we have been able to generate savings as a company and these saving have been invested into improving our fleet safety.
FORS Gold is an accreditation that we at Becker Transport will set as one of our Annual KPI targets.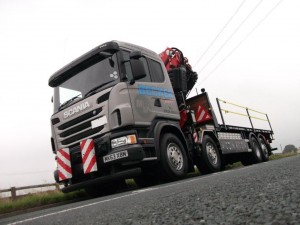 The known weight that a FORS membership holds within our industry is immeasurable. We at Becker transport wish to play our part in a long list of companies that take their fleet management and safety seriously. To attain FORS Gold standard in our 50th year trading would be an achievement proving the continual professional service that Becker aim to provide and our dedication to the road safety of all vulnerable road users.