Blockade Services Ltd are specialists in construction waste management.  We operate two quarries, an inert recycling one close to Gatwick airport and a restoration facility with its own rail head in Godstone. From these facility's we produce our own primary and recycled aggregates as well as covering our own landfill requirements.

We operate a modern and relatively new fleet currently consisting of 10 Tipper and 3 Grab lorries that are available 24 hours a day, 7 days a week covering a large area across the south coast and into central London.  As well as our lorries working throughout the day we are able to supply 10 tipper lorries per night servicing the highways infrastructure ongoing repair works. We have worked and are working on many large road infrastructure projects including: – M25 J6-2, A21 Pembury bypass, M3 J4a and are currently working on the M25 J10 –J11 project. We count many of the large construction and facilities companies as our clients.  Our company drivers are industry qualified and trained.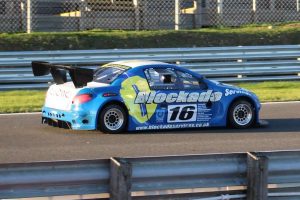 The company has renewed its FORS Silver Accreditation and having already achieved this it would like to continue to obtain the FORS Gold Accreditation.  The company has recently been awarded various contracts with one of the influencing criteria being that the company had achieved the FORS Gold accreditation. With the FORS Gold Accreditation the company sees the future as very bright, and is looking into expanding its fleet having recently applied for a variation to its O License to enable it to operate additional motor vehicles, as and when it become
s necessary to fulfill our contracts and clients requirements. Company policy and procedures are influenced and aligned with the mandatory requirements of the FORS Standard. The company is keen to reduce its carbon footprint and has recently brought in an anti idling policy along with monitoring more closely routes taken to and from delivery and collections points to reduce mileage. Due to the nature of the industry we are in there will always be a degree of empty running which is unavoidable but this is kept to a minimum by constantly monitoring the fleet's whereabouts. Thus we are able to react to any changes in the planned works for the fleet for the day, by rescheduling the work when necessary to reduce empty running.