Blu-3 (UK) Limited provides fully integrated construction and utility services, knowledge and expertise to large construction and development projects throughout the UK. Our head office is situated in Croydon and also has additional supporting sites in strategic locations across the South East.
My name is Matthew Bennett, the Fleet Transport Manager for Blu-3 (UK) Limited. In the past 6 years, our company has made great strides in reducing fuel usage and emissions by looking at how other entities operate and by adopting industry best practices from other companies and specialists. Significant changes have been brought about by adopting FORS standards to make our fleet safer for our drivers, the general public and anybody who are affected by or vehicular activities.
We first came to hear of FORS as a consequence of an internal H&S meeting which highlighted a spate of fatal accidents in London. As a result of subsequent research, FORS was identified as a great source to support us in our continuing journey to improving our management systems. Soon after, we became aware that some of our clients were looking at FORS and the possibility of making FORS a contractual condition. FORS standards offered us the H&S benefits we sought and also offered additional environmental and financial benefits, therefore, it was practical for us to become accredited with FORS and to integrate and enhance our management.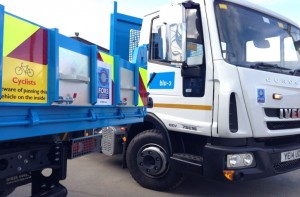 Blu-3 (UK) Ltd passed the FORS bronze assessment, first time in June 2012. A simple gap analysis identified that our management systems were sufficient to achieve Bronze, but we took advantage of the additional knowledge and guidance to improve our management systems to the Silver standard which was achieved in May 2014 systems.
During the course of the year 2014, we implemented improvements to the management systems and swiftly advanced to Gold accreditation in May 2015.
"Initially engaged to enhance Health and Safety, the additional benefits were pleasantly unexpected"  MD Blu-3 (UK) Ltd
FORS has helped us to look at our fleet arrangements as an integral part of our business not to be treated as a separate entity to other operations. Communicating best practice and use of more effective tools have improved our performance
The benefits are clear
Fewer accidents and incidents
Reduced fuel use (costs)
Reduced CO2 emissions
Increased Quality control
Compliance with Legislation, Client requirements,
 accrediting body requirements and other obligations

"Improving and sharing our knowledge has allowed us to exceeded our targets"  HSE Manager Blu-3 (UK) Ltd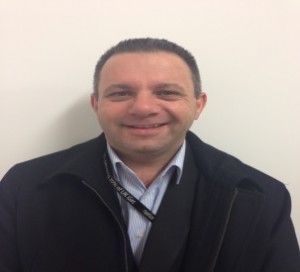 Our goal is to maintain FORS Gold the standard for the foreseeable future. Achieving FORS Gold demonstrates, to our clients and our people, commitment to the welfare of all who are affected by our activities, commitment to reducing our Environmental impact caused by our activities and our ability to deliver our services to the highest industry standards.