Blu-3 (UK) Limited provides fully integrated construction and utility services, knowledge and expertise to large construction and development projects throughout the UK. Our new head office is situated in Larkfield, Kent and also has additional supporting sites in strategic locations across the South East.
In the past 6 years, our company has made great strides in reducing fuel usage and emissions by looking at how other entities operate and by adopting industry best practices (including FORS) from other companies and specialists. We continue to improve on what we already have in place to reduce fuel usage and emissions, and not just by the inclusion of updating the vehicles to EURO 6 compliance.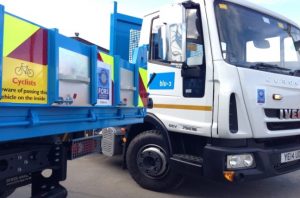 Having achieved the gold accreditation in May 2015, we want to maintain this by improving elements within our transport structure that will benefit all road users. There has been no real change in infrastructure; however, we have changed the way in which things are carried out.
As part of the continual improvement, we are asking our supply chain if they have FORS accreditation and if so to what standard, or if not what plans do they have for achieving the accreditation. Around 60% of the current supply chain hold FORS or have started the process for achieving bronze, as we feel that this will not only help improve our supply chain but also make it better for all other road users.
Planning has improved to allow fewer journeys as the roads are congested enough, and as a result of this the vehicles are making fewer journeys and therefore reducing the risk of any incident with vulnerable road users as well as reducing emissions and using less fuel.
By progressing through the FORS accreditations, we have been able to demonstrate to our customers our commitment to the values set by FORS.
As the fleet ages and new technology becomes available and is more mainstream we have been looking at the acquisition of lorries which have the glass panels in the passenger door, to increase the visibility on the near side on the vehicles and complement the systems which are already in place. Hybrid vehicles have been investigated and will be a viable consideration for replacing vehicles when the fleet needs to be updated.
| | | | |
| --- | --- | --- | --- |
| | MPG | Incidents per 100,000 Kms | Number of PCNs |
| Jan-Dec 2016 | 29 | 0.75 | 133 |
| Jan-Jun 2017 | 31 | 0.19 | 36 |
| % Improvement | 6% | 74% | 85% (Pro-Rata) |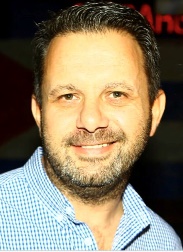 'Initially engaged to enhance Health and Safety, the additional benefits were pleasantly unexpected'   MD Blu-3 (UK) LTD
FORS has helped us to look at our fleet arrangements as an integral part of our business not to be treated as a separate entity to other operations. Communicating best practice and use of more effective tools have improved our performance.
The benefits are clear:
Fewer accidents and incidents
Reduced fuel use (costs)
Reduced CO2 emissions
Increased Quality control
Compliance with Legislation, Client requirements, accrediting body requirements and other obligations
The training and information that has been carried out over the years has helped to reduce our 'at fault' accidents, with the effects of the training starting to take effect in 2014/15 and continually reducing to the current time. This is translated into improved risks to other road users, reducing costs and maintaining the standards that everyone would expect.
Our goal is to maintain FORS Gold the standard for the foreseeable future. Achieving FORS Gold demonstrates, to our clients and our people, commitment to the welfare of all who are affected by our activities, commitment to reducing our environmental impact caused by our activities and our ability to deliver our services to the highest industry standards.
Please note: All published FORS Gold case studies have been submitted by the accredited company named above and transcribed verbatim