CEMEX is a global building solutions company and leading supplier of cement, ready-mixed concrete and aggregates. In the UK, CEMEX also provides asphalt, flooring solutions, concrete block and railway sleepers. CEMEX has been an industry leader in road safety since 2004, actively engaging with it's workforce, fitting new technology to help manage road risk and collaborating with other interested parties  Being one of the FORS early members, CEMEX has seen numerous benefits from progressing through  the scheme and  gaining recognition for operational excellence  – says  Carl Milton, Regional Logistics Manager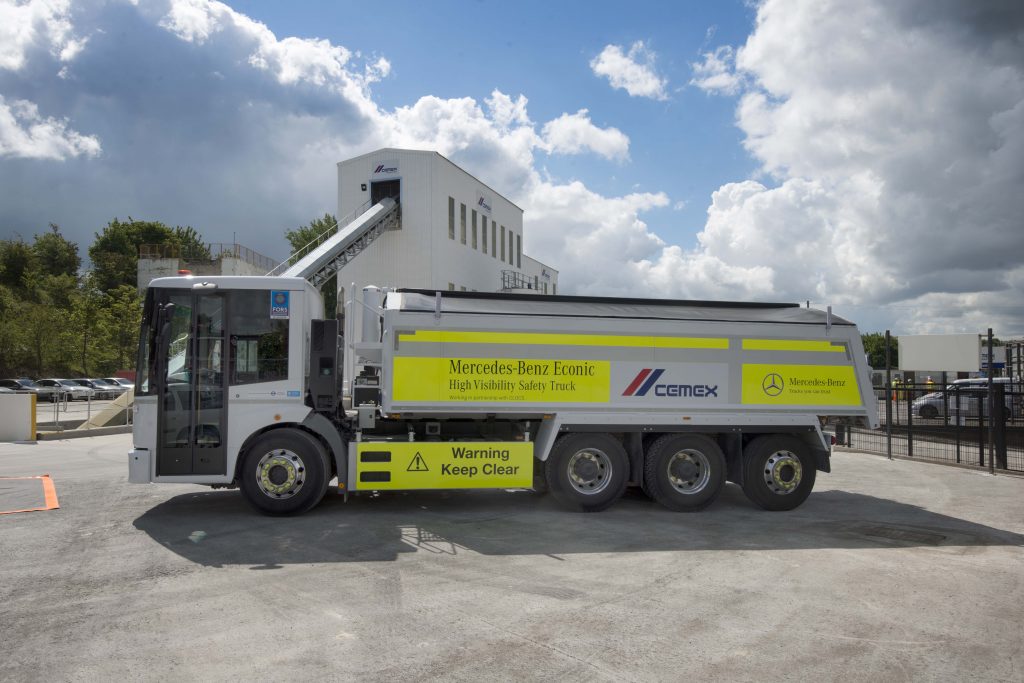 CEMEX work closely with Roadpeace, a national charity for road crash victims, supporting those bereaved or injured,  and working for road safety. It was the Chair, Cynthia Barlow who advised us that the Fleet Operators Recognition Scheme had formed, and we were keen to become one of the initial members.
We passed our bronze assessment first time round. This was encouraging acknowledgement that good company standards and processes were in place. Since then, the FORS standards have progressed to push operators to improve road safety. CEMEX were pleased to pass all 3 bronze re-assessments in 2016. Once we were bronze we really made the most of the benefits on offer with a number of managers attending the free workshops and drivers attending the driver CPC training. Being a national operator, it was encouraging to see the Tyne and Wear scheme launched and we are currently looking to make the most of the Practitioners workshops.
CEMEX have encouraged their sub-contractors to become FORS members. This gives us peace of mind that their standards are in line with the minimum required safety standards. At the end of 2016 approximately 90% of the subcontract haulage tonnage was delivered by FORS accredited hauliers. Having so many hauliers as FORS members means that the contract haulage team can work on bringing the remaining 10% who are not yet members to the minimum standard in order to achieve bronze status. CEMEX have continued to raise standards to improve both direct and indirect vision for their drivers in order to improve vulnerable road user safety and subsequently achieve and excel the FORS standards.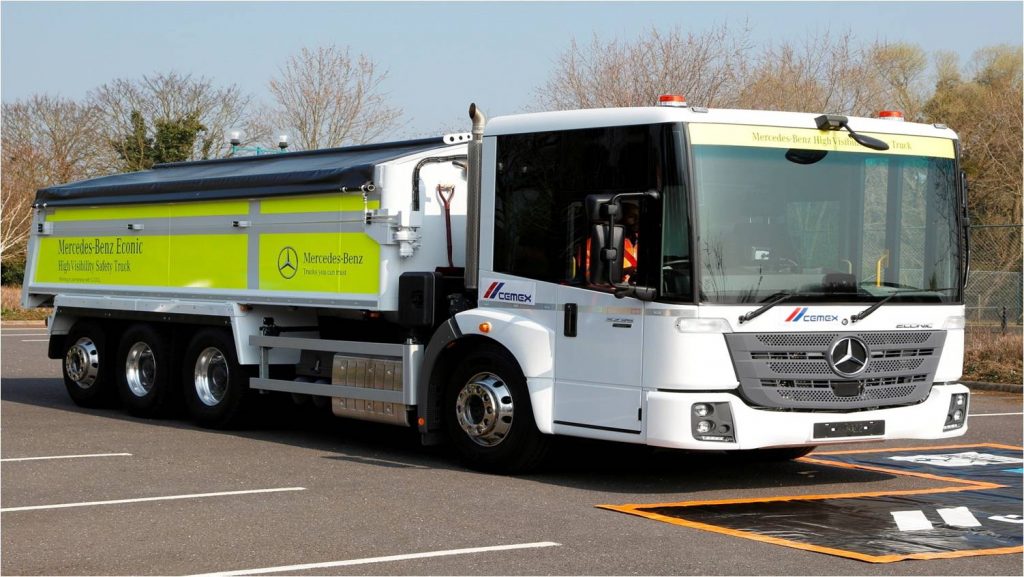 CEMEX were the first in the industry to purchase a low access, high visibility tipper and consulted heavily with their drivers during the trials to achieve a vehicle which was suitable for the industry and the environment we work in. There are 2 on the fleet now with a view to purchase more as part of the vehicle replacement programme. An additional initiative was to retrofit a glass panel in the passenger side door. Following positive driver feedback on this retrofit this is now part of the standard vehicle specification for new vehicles. This achieves an enhanced visibility of cyclists and other vulnerable road-users.
 CEMEX have continued to fit the fleet with the tyre system – ContiPressureCheck. This system continuously measures the pressure and temperature of all tyres – even when being driven. This helps to save fuel and increase mileage. It also significantly reduces the risk of tyre failure, whilst maintaining the value of the casing, and thus the retreadability. Tyre blow outs have reduce by 90%. Being recognised at Gold FORS membership nationwide is encouraging and confirmation that our standards are high as we strive for continuous improvement in managing occupational road risk.  With more and more companies achieving this standard, FORS inspires CEMEX to continually improve.
 Please note: All published FORS Gold case studies have been submitted by the accredited company named above and transcribed verbatim