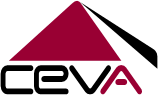 CEVA Logistics are contracted by British Gypsum to manage the load securing and end user distribution of their products throughout a large part of the UK from their production plants at East Leake, Kirkby Thore and Sherburn in Elmet.
Julian Money, General Manager and the CEVA team's at all three sites have now been FORS Gold accredited for a year and embraced the focus on operational safety and efficiency that FORS accreditation brings with it.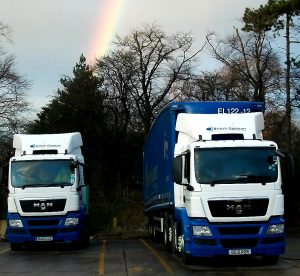 Initially I received a request to achieve the FORS Accreditation from British Gypsum as some of the customers had stated the accreditation as a requirement for vehicles delivering to their sites
CEVA East Leake were the 2nd CEVA site to achieve bronze accreditation with FORS and a contributor to CEVA achieving multi-site accreditation. Working with CEVA's central team and the team at FORS has ensured the processes across the CEVA British Gypsum depots were aligned and up to the required FORS standard.
Once all three CEVA British Gypsum sites had achieved bronze, the teams were determined to step up to silver and a program of vehicle improvements and enhanced driver training was put in place using FORS accredited training and suppliers. With FORS Silver achieved in 2014 and successfully re-applied for in 2015, FORS Gold became our next goal to reinforce CEVA and British Gypsums determination to demonstrate freight operator excellence at the highest level, this was achieved Q4 2015.
'Achieving FORS Gold has given the teams a great boost and are proud to be able to demonstrate the high standards required to be accredited'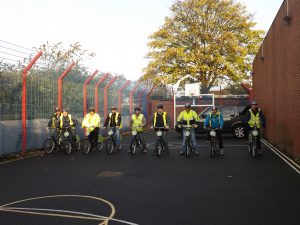 An excellent program driven through our accreditation of FORS has been the focus on vulnerable road user training utilising both E-learning and SUD training Through FORS accredited training companies, all core and agency drivers are scheduled training courses to ensure we continue to invest in the drivers representing CEVA and keep safety at the forefront. This is mirrored with our management team and have recently developed a FORS practitioner after completing the FORS modules and are in the process of a second manager completing. Managers have also completed Transport Manager CPC refresher courses keeping their knowledge of changes in regulations up to date.
'Safe Urban Driving courses have been well received by drivers and has given another perception to sharing the highways and VRU's'
Steady improvements in MPG have been gained during 2015 with the use of defensive and economic driver training, this aligned with the managing of telematics results will show a further improvement for 2016. Slight rise in incidents per 100,000 however, with support from the FORS site we have been able to further investigate trends capturing more detail through initial reporting. New vehicle specification is standard to include FORS packs with further development on additional safety systems through FORS accredited suppliers.
| | | |
| --- | --- | --- |
|   | MPG | Incidents per 100,000 Kms |
| Jan-Dec 2014 | 8.86 | 0.29 |
| Jan-Dec 2015 | 8.89 | 0.35 |
| Percentage improvement | 0.3% | -18% |
Annual improvement in MPG and Incidents per 100,000 Kms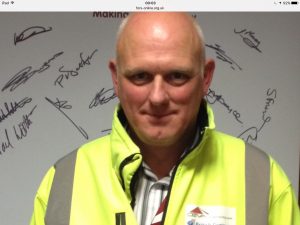 'Being a FORS Gold operator has enabled us to offer guidance and share our experience and journey with suppliers of sub contract support and hire equipment using the high standard of specification demanded at this level of accreditation. Our goal is to continue improving using FORS Gold as a benchmark'.
 Please note: All published FORS Gold case studies have been submitted by the accredited company named above and transcribed verbatim