CEVA Logistics British Gypsum Kirkby Thore are contracted by British Gypsum to manage the load securing and end user distribution of their products in the North of England covering Lancashire, the North East and up to the far North of Scotland. The site operates a fleet of eleven articulated units, two 26 ton rigid's and fifty two tri-axel trailers.
Tonia Slater, Contract Manager and her team have taken to the challenge of achieving FORS gold accreditation demonstrating the operations focus on safety, operational efficiency and environmental impacts.
Initially I received a request to achieve the FORS Accreditation from British Gypsum Distribution as some of the customers had stated the accreditation as a requirement for vehicle delivering to their sites.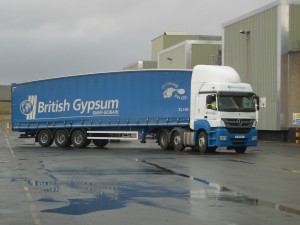 When I was looking into achieving bronze accreditation I was made aware of three other CEVA sites had already achieve the accreditation. I was then made aware multi-site accreditation. Working with CEVA central team and the team at FORS I ensured the processes across the depots were aligned and obtained Bronze accreditation for my site via the Multi site accreditation.
"Working towards the FORS Standard has helped me focus on Safety, Training and Environment impacts within my Operation"
After receiving the Bronze Accreditation I made sure I had my own site ID as I had read into the FORS standard and requirements and was keen to progress my site to Silver accreditation and on the Gold standard as a tool to push safety and quality through the operational and reduce the environmental impacts.When working towards Silver I had to detail the training plan for my driving team that would help improve the performance of the operation. Although Driver training is part of the normal CEVA development, working towards FORS helped concentrate the plan to developing the drivers on the areas of safety and fuel economy.'
When looking at improvements two of the areas I focused on were to increase MPG and reduce the number of Blameworthy road traffic incidents across the operation. Using vehicle Telematics and a SAFED driver training programme I have seen significant improvement year on year in both areas
"MPG is a key focus for my site. The vehicles are always loaded to near the 44t limit and this combined with geographic location of the depot and delivery points makes it very difficult to achieve a high MPG"
| | | |
| --- | --- | --- |
| | MPG  | Incidents per 100,000 Kms |
| Jan – Dec 2013 | 8.90 | 0.47 |
| Jan – Dec 2014 | 8.93 | 0.17 |
| Percentage improvement | .34% | 176.47% |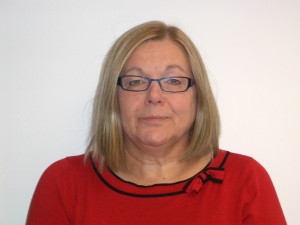 Achieving FORS gold accreditation would be an excellent achievement for my team and an excellent way of recognising their efforts over the past year. The focus on driver development, training and coaching which has been driven by the training plan developed in line with the FORS accreditation process has seen my operation improve in areas of safety and Fuel efficiency two of the main areas we set out to improve via FORS.