We have been established since 1940 and the priority of CG Haulage Ltd has been service and value to our customers. With our specialist fleet of vehicles, we have been able to adapt to the needs of our varied customer base. We service all types of general haulage from the print and stationery trade, timber, steel fabrication, commercial refrigeration, engineering, right through to fragile handling of the art world. Our comprehensive fleet ranges from small vans to specialist Hiab vehicles.
CG Haulage operates a wide selection of vehicles which include curtain siders, flat backs with and without Hiab facilities. We work in partnership with some of the UK's most well-known organisations and have delivered to world famous venues including Regents Park and the new Wembley Stadium. Joanne Vince, our Director is our elected Fuel and Emissions Campion and she explains how important FORS is to our Company.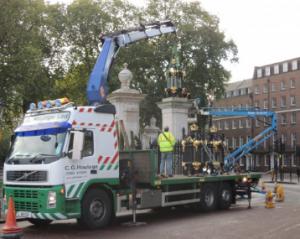 We came across FORS when tendering for work across London. When we looked at the requirements and benefits of joining the scheme we saw that they fitted in perfectly with our ethos of improving safety whilst complementing our drive to improve fuel efficiency and reduce our environmental impact.
We take compliance and safety very seriously so we achieved our Bronze and Silver Accreditation first time. FORS did help us by providing training and tools that improved the policies and procedures.
 The performance management toolkit really helped us set our targets for reducing our carbon footprint while improving our MPG. FORS has helped us improve our filing systems and procedures.
 'FORS has helped us achieve compliance and safety'
 We have implemented all the policy's FORS as suggested and with that we haven't received any Parking fines or had in any accidents in the past 12 months.
 'We haven't received any PCN's or had any accidents in the past 12 months'
 We have increased our MPG across the fleet and kept our incidents and PCN's to zero for the past 12 months. Which means we have managed to reduce our Parking fines and charges by 100% as well as our accidents.
| | | | |
| --- | --- | --- | --- |
|   | Miles Driven | Fuel Used | MPG |
| Aug 2014 – Jul 2015 | 141,336 | 77,496 | 9.1 MPG |
| Aug 2015 – Jul 2016 | 160,839 | 82,517 | 9.7 MPG |
| Percentage improvement | 13.8% | 6% | 6.6% |
Annual improvement in MPG in the past 12 months and zero Incidents and PCN's in the past 12 months.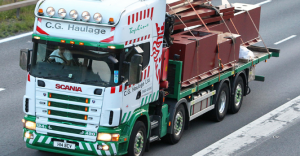 Gaining FORS Gold Accreditation shows how dedicated we are as a company to improving road safety and the safety of all vulnerable road users in London as well as nationally. We will continuously use what FORS has taught us to help make the roads so safer for everyone that uses them.