Connect Scaffolding is a leading specialist scaffold contractor with expertise across a wide range of industries which gives us the capability to provide the optimum solution in terms of quality, cost and programme. Connect Scaffolding provides high quality scaffolds, access and hoist solutions across the South East. Exceptional customer service, value and safety underpin all that we do.
We believe in developing the potential of our people through training and are committed to ensuring that our scaffolders are among the best in the industry. All trainees and scaffolders are registered with the Construction Industry Scaffolders Record Scheme (CISRS). All our staff, whether they work in the yard, the office or on site, are well-organised, responsible and knowledgeable about their jobs. Because we value the contribution of our staff to our success, we are an Investor in People company. Vaughan Caiger, Logistics Manager is our elected Fuel and Emissions Campion and he explains how important FORS is to our Company.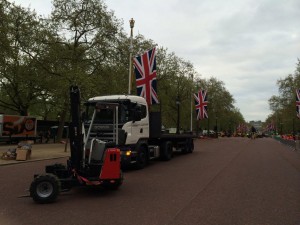 We came across FORS when tendering for work across London. When we looked at the requirements and benefits of joining the scheme we saw that they fitted in perfectly with our ethos of improving safety whilst complementing our drive to improve fuel efficiency and reduce our environmental impact.
We take complaince and safety very seroiusly so we achieved our Bronze and Silver Accreditation first time. FORS did help us by providing training and tools that improved the policies and procedures.
The performance management toolkit really helped us set our targets for reducing our carbon footprint and improve our MPG across the fleet. FORS has helped us improve our filing systems and procedures.
All our drivers have completed their Safe Urban Driving course which was funded by the Transport for London.
'FORS has helped us achieve compliance and safety'
We have also invested heavily in vehicle safety systems such as cameras, nearside proximity sensors and audible alarms for all our vehicles.
We have saved 10% on our total Fuel Spend and reduced our Carbon Footprint by 10% by making sure our driver select the best possible route to our sites and reduced our Idling across the Fleet.
'We have reduced our CO2 by 10% in the last 12 months'
| | | |
| --- | --- | --- |
| | Litres of Fuel Used | Co2 |
| Sept 2013 – Aug 2014 | 226,700 | 600,301 |
| Spet 2014 – Aug 2015 | 203,375 | 538,537 |
| Percentage improvement | 10% | 10% |
Annual improvement in CO2 and Fuel!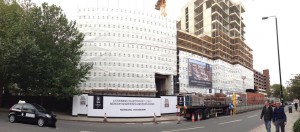 Gaining FORS Gold Accreditation shows how dedicated we are as a company to improving road safety and the safety of all vulnerable road users in London as well as nationally. We will continuously use what FORS has taught us to help reduce our carbon footprint and make the roads so safer for everyone that uses them. We have also managed to make a significant saving by reducing our fuel usage and improving our MPG.