Continental Landscapes Ltd – Grounds Maintenance & Street Cleansing Fleet Management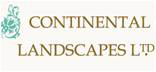 Continental Landscapes Ltd are based in Oxford and supply Grounds Maintenance and Street Cleansing services across the UK to both private and public sector clients.
Billy Vance, Training and Safety Co-ordinator, explains how Continental Landscapes Ltd have achieved huge reductions in incident numbers and subsequent insurance claims through FORS –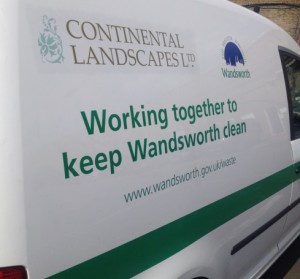 'FORS complemented our existing systems, and helped us build on them. We knew that we were already making sound decisions with the way we manage our fleet, and FORS confirmed that we were doing the right things, but allowed us to build on those successes. We became more conscious of routing journeys and the efficiencies we could achieve, which is crucial for the success of the operation, and also provided us with tools to ensure that we are providing the greenest and safest service we can.'
As a fleet operator whose vehicles are at work across the UK, and with in excess of 1000 employees, CLL takes its vehicle management seriously, and constantly strives to develop new and innovative ways of improving management of its assets. FORS gives access to shared knowledge between fleet operators, advice on key transport topics, training resources, and provides a performance benchmark that Clients, other operators and the public can readily understand.
'Procurement partnership agreements with innovative suppliers ensuring that the latest engine technology is utilised, reducing emissions'
'We operate multiple high-profile contracts in the London area. Using our Street Cleansing operation in  providing an efficient and proactive service is the key to supplying Richmon, Bracknell and Wandsworth with the best operational performance possible. There are a combination of local and national initiatives which have allowed CLL to  progress through the FORS scheme to become Gold members, all of which have a direct benefit to the community, including:
Greater fuel savings through more efficient route planning, reducing emissions
Procurement partnership agreements with innovative suppliers ensuring that the latest engine technology is utilised, reducing emissions
In-house training of drivers providing targeted courses on driving in London
Reduced accident statistics
Targeted initiatives on cyclist and motorbike awareness
Overall reduction in vehicles required through advanced fleet management techniques
Installation of the latest telematics systems to constantly monitor vehicle and driver performance
Key statistics
| | |
| --- | --- |
|  Performance Area | Outcome |
| Total Claims Cost | Reduction of 32% from 2013 |
| Overall number of incidents | Reduction of 17% from 2014 |
| Driver training given in 2014 | 1650 Hours |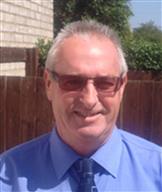 'FORS is now a key consideration within our business, not just for the direct benefits we can achieve as a business, but as an indicator of the standards we work towards. Our membership of the FORS scheme is now an integral part of our tender submissions, and we apply the techniques we have developed via the scheme on a national level, not just in London'