Continental Landscapes Ltd are based in Oxford and supply Grounds Maintenance and Street Cleansing services across the UK to both private and public sector clients. Billy Vance, Training and Safety Co-ordinator, explains how Continental Landscapes Ltd have reduced emissions across the organisation as a result of FORS and TFL initiatives.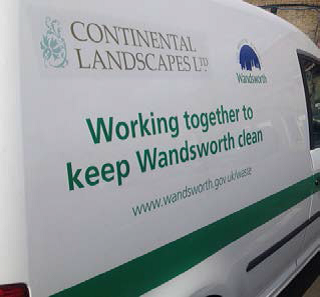 Having been members of the FORS scheme for five years now, we have the opportunity now to reflect on the data from that period to see what improvements have been made, and in what areas we can do more. Not only does FORS give us a framework to keep progressing, it is now assisting us with our wider legislative compliance targets'
As a fleet operator whose vehicles are at work across the UK, and within excess of 1000 employees, CLL takes its vehicle management seriously, and constantly strives to develop new and innovative ways of improving management of its assets. FORS gives access to shared knowledge between fleet operators, advice on key transport topics, training resources, and provides a performance benchmark that Clients, other operators and the public can readily understand.
Continental Landscapes had their first Bronze audit in Wandsworth depot in 2013 which was our first step on to the ladder. We then received further audits at Richmond, Bracknell, Lincoln and Kendal depots to take our total depots to 5.
Once Continental Landscapes became accredited we could see the benefits for the company so all depots we instructed to adhere to the FORs standard. We benefited from FORS by having Billy Vance and Andy Collins registered trainers by attending the course in London. We then took guidance to register the company with JUAPT and deliver in house CPC training using the FORs courses. Eyesight checking and Driving Licence checks are done every 6 months for all members of staff including the Directors of the company.
'FORS demonstrates our commitment to on-going reduction in fuel use, with the associated tailpipe emissions reduced as well'
We have a further 9 depots and all our depots adhere to the rules and principals of the FORs Standard. We have reduced accidents 10% during our membership we have reduced accidents and incidents by 10% year on year over the past 4 years and last year we set the target of 5% we smashed this target by achieving 20.7%.
FORS is the best evidence we have produced to enable CLL to gain ESOS 50001 and assisted us with our ROSPA Gold submissions achieving GOLD status for the last 4 years in a row.

'FORS is now a key item within our business, not just for the direct benefits we can achieve as a business, but as an indicator of the standards we work towards. Our membership of the FORS scheme is now an integral part of our tender submissions, and we apply the techniques we have developed via the scheme on a national level, not just in London. We continue to train staff on the funded courses and work alongside Fleet Source providing them with training room facilities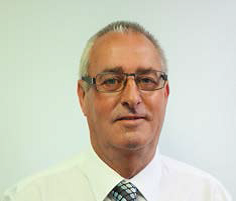 Billy Vance, Training & Safety Co-ordinator
Please note: All published FORS Gold case studies have been submitted by the accredited company named above and transcribed verbatim