Continental Landscapes Ltd are based in Oxford and supply Grounds Maintenance and Street Cleansing services across the UK to both private and public sector clients.
Billy Vance, Training and Safety Co-ordinator, explains how Continental Landscapes Ltd have reduced emissions across the organisation as a result of FORS and TFL initiatives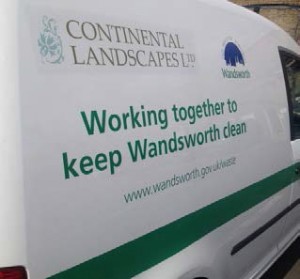 'Having been members of the FORS scheme for several years now, we have the opportunity now to reflect on the data from that period to see what improvements have been made, and in what areas we can do more. Not only does FORS give us a framework to keep progressing, it is now assisting us with our wider legislative compliance targets'
As a fleet operator whose vehicles are at work across the UK, and with in excess of 1000 employees, CLL takes its vehicle management seriously, and constantly
strives to develop new and innovative ways of improving management of its assets. FORS gives access to shared knowledge between fleet operators, advice on key transport topics, training resources, and provides a performance benchmark that Clients, other operators and the public can readily understand.
'FORS demonstates our commitment to on-going reduction in fuel use, with the associated tailpipe emissions reduced as well'
'The last 12 months have demonstrated how much FORS assists with our wider operation. As a large employer, we are required to comply with ESOS (Energy Saving Opportunities Scheme), and with fuel costs being our significant energy use, I knew immediately that FORS demonstates our commitment to on-going reduction in fuel use, with
'FORS demonstates our commitment to on-going reduction in fuel use, with the associated tailpipe emissions reduced as well' the associated tailpipe emissions reduced as a result. By using targeted driver training for our LGV drivers, route planning and monitoring tools, and Driver CPC courses specifically aimed at urban driving, compliance with ESOS was straigtforward."
"Looking to the future, we will be extending our FORS training program to include VanSmart, ensuring that our 3.5t vehicle drivers benefit from the same advantages our larger fleet now enjoy. We know with confidence, through our experience with FORS to date, that we have not finished our journey down the road of business efficiency, and will have more environmental and finiancial benefits as a result. "
| | |
| --- | --- |
|  Performance Area | Outcome |
| Anti Idling Campaign | Reduction og 369  tonnes of Co2 p.a. |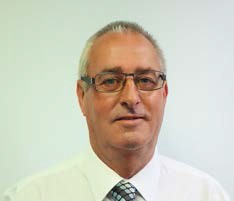 'FORS is now a key consideration within our business, not just for the direct benefits we can achieve as a business, but as an indicator of the standards we work towards. Our membership of the FORS scheme is now an integral part of our tender submissions, and we apply the techniques we have developed via the scheme on a national level, not just in London'