CountyClean Group are committed to providing customers with the highest quality service, best value and exceptional customer care. We are extremely proud of the professional, cost effective and environmentally sound liquid waste management service we provide.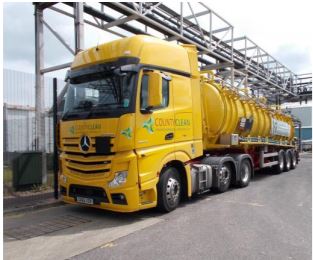 It is hard to believe that as a company we are now approaching a full year of FORS Gold accreditation, this is something that we are immensely proud of, the whole team has worked extremely hard to achieve and maintain our GOLD status and we are delighted to promote this achievement whenever we can.
2016 has been very good to us as a company, we have seen a year full of expansion and growth, and as a result CountyClean has transformed, we have a refreshed visual identity through rebranding; acquired a Waste Management Site, and expanded our services to include Ground Investigations and a Sweeper Division. We have invested in our product, our plant and expanded our experienced team with additional personnel.
2016 has seen CountyClean supporting local businesses and community enterprises as headline sponsors for Eastbourne Business Awards, this provided us with a platform to highlight our own achievements such as our accreditations: ISO 9001, ISO 14001 AND OHSAS 18001 but especially our FORS Gold standard. Through this support we were able to raise funds for Cancer Research UK and the Citizens Advice Bureau in Eastbourne.
FORS provides all of its member's access to the comprehensive online training program modules such as Cycle Safety, Fuel Efficient Driving, Van Smart, Parking & Loading Legally and essentially, Work-Related Road Safety. These modules coupled with regular Tool Box Talks enable our professional driving team to keep informed, aware and alert to the hazards and stresses of urban driving, as well as highlighting the concerns of vulnerable road users.
'An informed workforce is a safe workforce!"
We pride ourselves in our proactive approach, and in having a professionally trained team, and although our drivers regularly attend service specific training courses, we have found the FORS online modules an excellent way to refresh their knowledge without removing them from the work stream.
This proactive approach also applies to CountyClean's investment in its fleet:
'Euro 6 Standard"
The latest Euro 6 Standard was introduced in September 2014 for type approval vehicles, and is a requirement for all new vehicles with effect from September 2015. The standard more than halves the amount of Nitrogen Oxide that is emitted at 80mg/km for diesel vehicles and keeps the standard for petrol at 60mg/km. The regulations also cover other harmful emissions such as Carbon Monoxide, NonMethane Hydrocarbons, total Hydrocarbons and Particulates.
The effect of this introduction on cars alone should see an 84% drop in Nitrogen Oxide emissions (Source: Society of Motor Manufacturers).
So far we have replaced our taskforce with three Euro 6 Standard Tankers with a further 4 x HGV Vehicles due to join the fleet in the 1st quarter of 2017.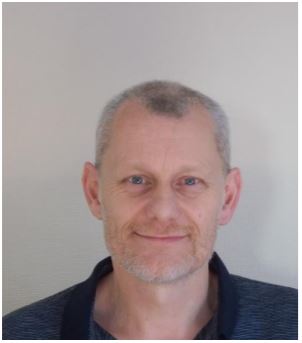 The attainment and maintenance of our FORS Gold standard, has enhanced CountyClean. We have raised our profile within our service industry and aim to maintain these standards throughout the coming year. We look forward to expanding and growing with FORS Gold in 2017.
Gary Milbourn
Transport Manager
Please note: All published FORS Gold case studies have been submitted by the accredited company named above and transcribed verbatim