D & B Haulage LTD are located in Hayes just off the M4 and are the sub-contractors for Tarmac. Tarseem Singh, Director explains how D & B Haulage Ltd have become proficient in saving cost on fuel and become more alert on driving safely which they benefited through the FORS accreditation.
D & B Haulage LTD began to notice a vast increase in their fuel consumption. Therefore, Tarseem realised that this had to be looked into. So, we found out about the FORS accreditation. As soon as we joined FORS they gave us various procedures and policies which were given in a comprehensive handbook. We as a company understood the benefits which FORS could deliver, so the data and strategies were rapidly implemented to our regular procedures.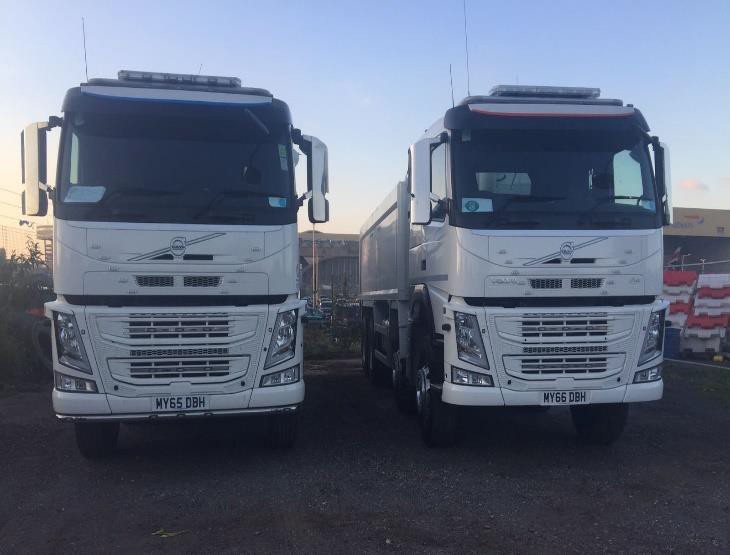 D & B Haulage LTD proudly passed their initial assessment first time round. This clearly confirmed our yearning to development. From here onwards we at D & B were encouraged to be dedicated to improving safety and become fuel efficient to provide a greener and safer environment for Londoners.
Once we became bronze accredited we remained to strive further and certainly made the utmost of the benefits which were on offer, in particular, the driver CPC training on safe urban driving. After putting this practice into place, we then began to work on gaining our silver award.
'FORS has allowed us to become more economical. The Safe Urban driving course was very insightful and has given me a new perspective when driving on the road.'
FORS workshops have been a practical way of both improving our awareness and learning from others. Since having our FORS accreditation we have observed and evaluated an immense improvement in fuel and road safety. We have now begun to plan our routes prior to deliveries with the use of navigation systems so that we are not consuming unnecessary miles.
'FORS training has been appreciated by our drivers'
 Fuel was a big factor in our expenditure. Our drivers have now become more economically friendly. However, since adapting the procedures provided by FORS and becoming silver accredited, we have seen an enhancement in our fuel spend by 2%, hoping it rises to 10% by the end of 2017. From the savings obtained from the reducing of fuel emissions, we at D & B Transport installed navigation's in all our vehicles. As well as we invested money into further training, making our drivers more alert on the road, ensuring road safety.
| | | |
| --- | --- | --- |
| | KMPG | Litres of fuel |
| November 2016 | 5.23 | 6675.41 |
| December 2016 | 5.25 | 6538.13 |
| Percentage improvement | 2% | 2.05% |
Since becoming accredited in Silver and Bronze we understand that obtaining the Gold award will allow us to portray our understanding of the importance of becoming more economical and practical. At D & B we will implement all the learning's to help reduce carbon footprints and to keep company costs down. So, by acquiring the Gold award this will surely encourage us to succeed and to strive further.