D & G Noble Ltd are a road transport company based in Bedford currently operating a fleet of 25 vehicles, all with self on/off loading facilities (Hiab & Moffett). Being based in Bedford we are ideally located to cover most of the country and have easy access to London.
 D&G Noble Ltd have been FORS Members since July 2012, we became the first haulage company in our area to gain the Gold Standard in January 2015.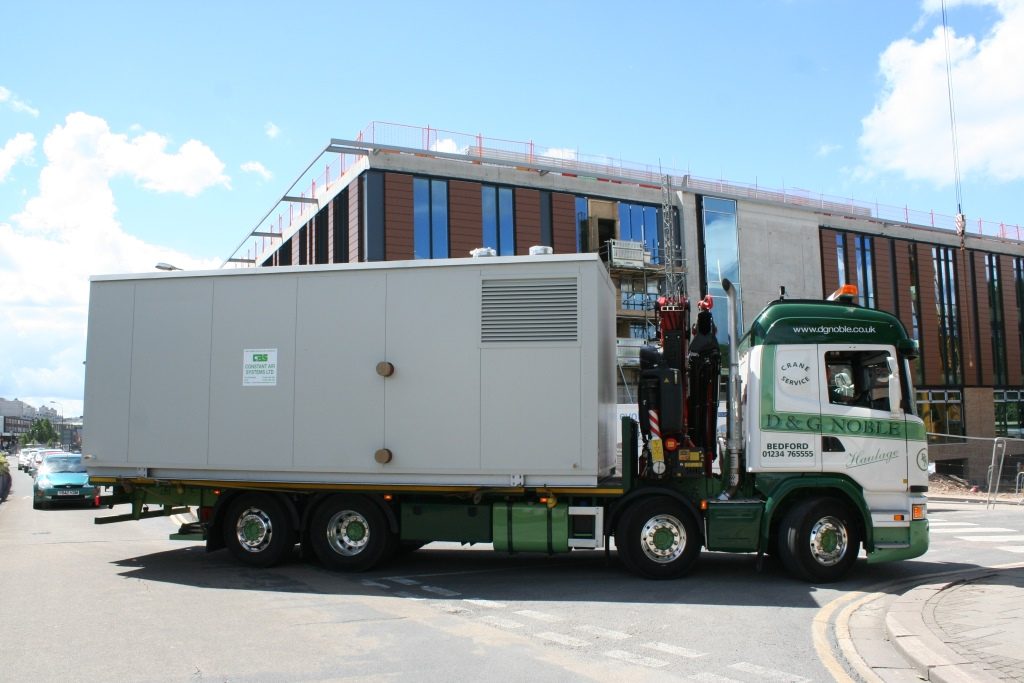 Luke Busbridge, Business Development Manager explains, we Started on the FORS journey in June 2012 when I attended the FORS Practitioner Workshop course 'Going for Bronze', I was pleased to see that we were on the right track to get our bronze accreditation just needing to document some of the processes that were already in place. We took the audit in July 2012 passed and received our Bronze accreditation. We saw instant benefits in the form of fuel savings and driver training and wanted to progress further. We Applied and Received our Silver Accreditation in December 2012 and subsequently Renewed it the following year. After a successful Bronze re-audit in August 2014 we discussed with the auditor about obtaining a higher level of FORS and it was agreed that this could be achieved. We applied & received our Gold accreditation in January 2015. This was a great confidence boost for us as we were the first self on/offload specialist to receive this accreditation.
 Luke Busbridge says "To help achieve and keep the FORS gold standard I became a FORS Practitioner. I found the 9 workshop courses hugely beneficial when it came to creating new policies and procedures. It was a very good networking tool as I gained new ideas on how to do things differently."
We have now scheduled in three more of the management team to attend the practitioner course. more of the management team on the practitioner course.
Having access to the FORS Driver Training Programme has enabled us to put all of our drivers through the Work Related Road Risk (WRRR), Safe Urban Driving (SUDS) & Greener city driving courses which, with the added camera safety systems (supplied by a FORS Associate), has not only improved road safety but also increased the drivers' confidence.
| | | | |
| --- | --- | --- | --- |
|   | Distance travelled | Fleet Size | MPG (fleet average) |
| July 2014-July 2015 | 1655486km | 23 | 9.56mpg |
| July 2015-July 2016 | 1879004km | 25 | 9.6mpg |
|  Improvement % | 11.3% | 9.2% | 0.4mpg |

Retaining our Gold accreditation under the new FORS Standard (v4.0) shows we are constantly reviewing our policies and procedures to help reduce emissions and ensure the safety and wellbeing of all our staff as well as the public. This gives our customers great confidence in knowing they are getting a high standard of vehicle & driver attending their sites.
Please note: All published FORS Gold case studies have been submitted by the accredited company named above and transcribed verbatim