D Smith Express Ltd is a family run business established in 1969 by Stewart Smith's parents and was historically a Brick and Block Hauler  .  In early 2000 the company made a major change in direction and focused the core business, on the transportation of all portable accommodation units, using lorry loaders. Today the company is run by Stewart, and his wife Sian.
The company has seen significant growth, and is now one of the major hauliers, moving site accommodation supplying top tier companies in the South East. With over 4 decades of experience, there are very few logistic challenges they have not conquered. From our base in Essex, close to the M25, D Smith Express Ltd operates a versatile fleet of lorry loaders. These vehicles are fitted with cranes ranging from 36 – 80 ton/metre, their largest hiab is capable of lifting with a range of 26 metres. We have 13 trucks, mainly Scania with Fassi Hiab cranes with all their trucks having trackers fitted.  90% of our company's operations take place within London and the home counties.
D Smith Express specialise in the transportation of all portable accommodation units, plant equipment and machinery throughout the United Kingdom and mainland Europe.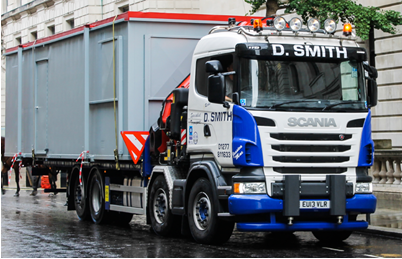 We came across FORS when tendering for work across London. When we looked at the requirements and benefits of joining the scheme we saw that they fitted in perfectly with our ethos of improving safety whilst complementing our drive to improve fuel efficiency and reduce our environmental impact.
We take compliance and safety very seriously so we achieved all of our accreditation Bronze, Silver and Gold first time. FORS did help us by providing training and tools that improved the policies and procedures.
The performance management toolkit really helped us set our targets for reducing our carbon footprint and Penalty charge notices while improving our MPG. FORS has helped us improve our filing systems and procedures.
 'FORS has helped us achieve compliance and safety'
We have reduced our PCN's from 6 last year to 0 this year by making sure our driver select the best possible route to our sites and made sure they knew the area. 
'We have reduced our PCN's by 100% in the past 12 months'
We have kept our MPG across the fleet at 8 MPG and reduced our PCN's by 100% by making sure our driver select the best possible route to our sites and reduced our Idling across the Fleet.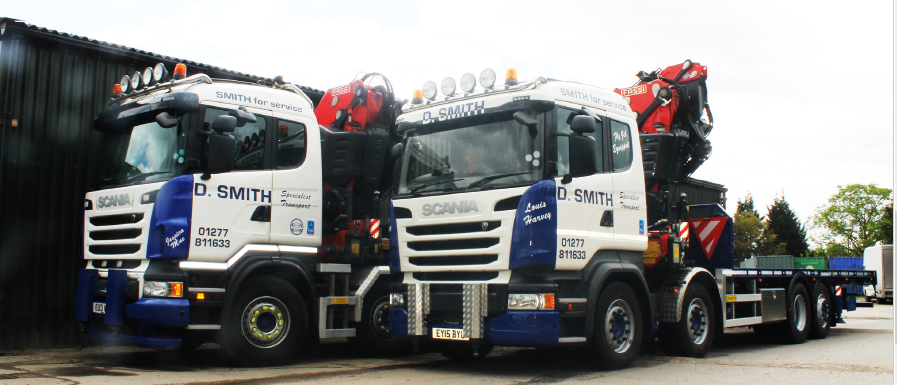 Gaining FORS Gold Accreditation shows how dedicated we are as a company to improving road safety and the safety of all vulnerable road users in London as well as nationally. We will continuously use what FORS has taught us to help reduce our carbon footprint and make the roads so safer for everyone that uses them. We have also managed to make a significant saving by reducing our fuel usage and improving our MPG. We have worked closely with Milebay Consultancy Ltd who have helped us with our Bronze, Silver and Gold applications as well as training.
Please note: All published FORS Gold case studies have been submitted by the accredited company named above and transcribed verbatim