Dafcon Haulage Ltd are an independent, fully licenced civil engineering contractor. The company have been based in South Ruislip for the last three years. Our location gives us ease of access to the A40, M40, M25, A4 & M4 main arterial routes, in and around the Central / North West London areas.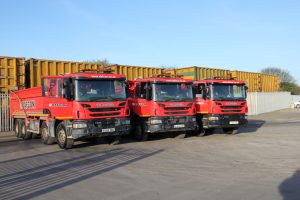 We operate a modern fleet of 32 tonne Tipper Trucks & Concrete mixers, all of which are under four years old. We provide waste disposal solutions, recycled and primary aggregate supplies to many high-profile projects in the London area.
Tony Lenihan, our Compliance Manager joined the company early in 2017, he has brought his 25 years of knowledge and experience with him. Tony has held his Certificate of Professional Competence in National Road Haulage Operations for the last 18 years and he is also a FORS Practitioner.
Our Transport Manager/Director, Audrey Augustine has held her Certificate of Professional Competence in National Road Haulage Operations for the last 10 years and she too is a FORS Practitioner.
Heavy goods and passenger vehicles account for about 25% of all emissions from road transport in the EU and for some 6% of total EU emissions.
Despite some improvements in fuel consumption efficiency in recent years, these emissions are still rising, mainly due to increasing road traffic.
Dafcon Haulage are working to reduce all emissions from heavy-duty vehicles. Although all our vehicles are under four years old, we are looking at ways to further cut emission's further, by means of introducing alternative fuelled vehicles into our fleet.
Dafcon joined FORS back in August 2013, we were introduced to the FORS standards which all new FORS members must comply with if they are willing to achieve bronze accreditation. Dafcon Haulage Ltd, continues to promote these standards throughout our operation. As an achievement, by implementing these standards, we have been able to work our way through silver and into Gold accreditation successfully
Dafcon have made extensive use of the training and supporting tools offered by FORS. Both our Transport manager & Compliance manager becoming FORS Practitioners recently, has provided the company with even more knowledge, which can be passed on to the entire company.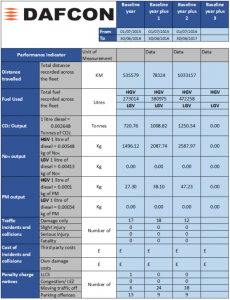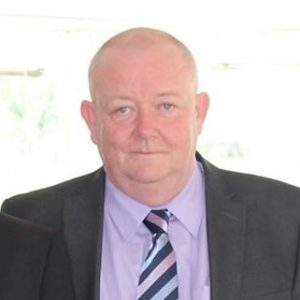 All Dafcon drivers are encouraged to talk freely with the managers of the company, this includes any concerns with health and personal problems. They are treated to confidentiality, in every instance, to date we have not had any concerns with driver fitness and obviously drivers over the age of 45 are required to have a medical every five years.
Dafcon Haulage Ltd are very proud of our FORS Gold accreditation and look forward to remaining part of the scheme for many years to come.
Please note: All published FORS Gold case studies have been submitted by the accredited company named above and transcribed verbatim.