Dave Townsend Transport is a sub-contractor that transports asphalt and aggregate materials for Tarmac to various locations all over the London region. The company was established in 1991 and are based in Hayes.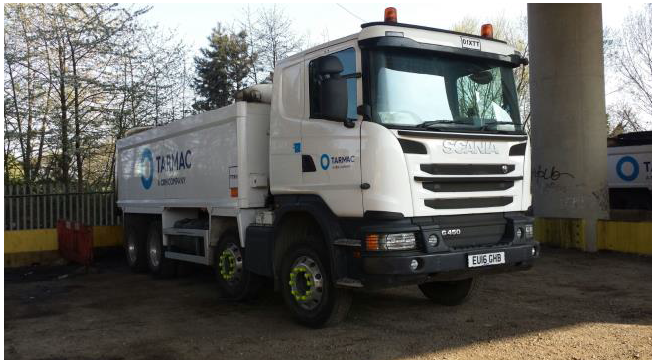 We first heard about FORS whilst tendering for work in London and through Tarmac. When we looked at the benefits of joining the scheme, we saw that these were the standards that we wished to adopt for Dave Townsend Transport. The information and tools provided by FORS have continually enabled us to produce documents and prepare effectively for the annual audits.
The FORS tools and training played an important part in achieving our bronze and silver accreditations the first time and now the second time round too which we are immensely proud of.
In the last 12 months we have continued to manage our fuel usage and monitor our emissions output per vehicle and as a company, we have continued to educate our drivers and staff on how these areas can be improved through the tools of e-learning. We actively encourage our drivers using the training planner, to continue the e-learning journey of which they complete the cycle safety every year, as well as other courses as in London there are so many vulnerable road users.
Using the FORS standard in the company has continued to strengthen our day to day operations. – BD Townsend
Once we were Bronze we decided that we would progress to Silver and then Gold because of the proven benefits to our company, in particular our emissions and fuel management. Once we achieved our initial Gold the moral within the business was great, it just showed, the whole company had achieved best practice.  
Our drivers are more knowledgeable due to the e-learning and toolkits provided by FORS-BD Townsend

Section 7 – Quantify your improvements
Performance data – Use figures (these may be performance management KPIs) that you have already provided to back up your words, see example below but it could be other sets of figures
| | | | |
| --- | --- | --- | --- |
| | MPG | Incidents | Number of PCNs |
| Mar 16-Feb 17 | 8.11 | 0 | 0 |
| Mar 17-Feb 18 | 8.21 | 1 non driver fault | 0 |
| Percentage improvement | 1.2% | nil | nil |
At Dave Townsend Transport we have actively put measures in place to minimise the risk of incidents as a result of underlying health problems. The drivers complete a driver health questionnaire form, which they sign annually, all drivers are aware that they must declare any health issues which may affect their ability to carry out their duties.
To engage new driver in to the industry we encourage the young driver's scheme and to train new drivers we use the two week buddy scheme where experienced drivers take out the new driver to make sure they are trained in the way the tippers operate..
We actively try to reduce any noise pollution we may make, we turn off vehicles if standing longer than 3 minutes in traffic, try to keep noise to a minimum when loading and unloading. Our servicing is carried out at a local garage,
We have added a new Euro 6 vehicle to our fleet and hopefully later this year we will take delivery of another replacement Euro 6 vehicle. Working with Tarmac enables us to the research they have regarding new vehicles that would enable us to use an alternative fuelled vehicle and when a vehicle that could carry out our work, becomes available we will take this in to consideration when moving forward.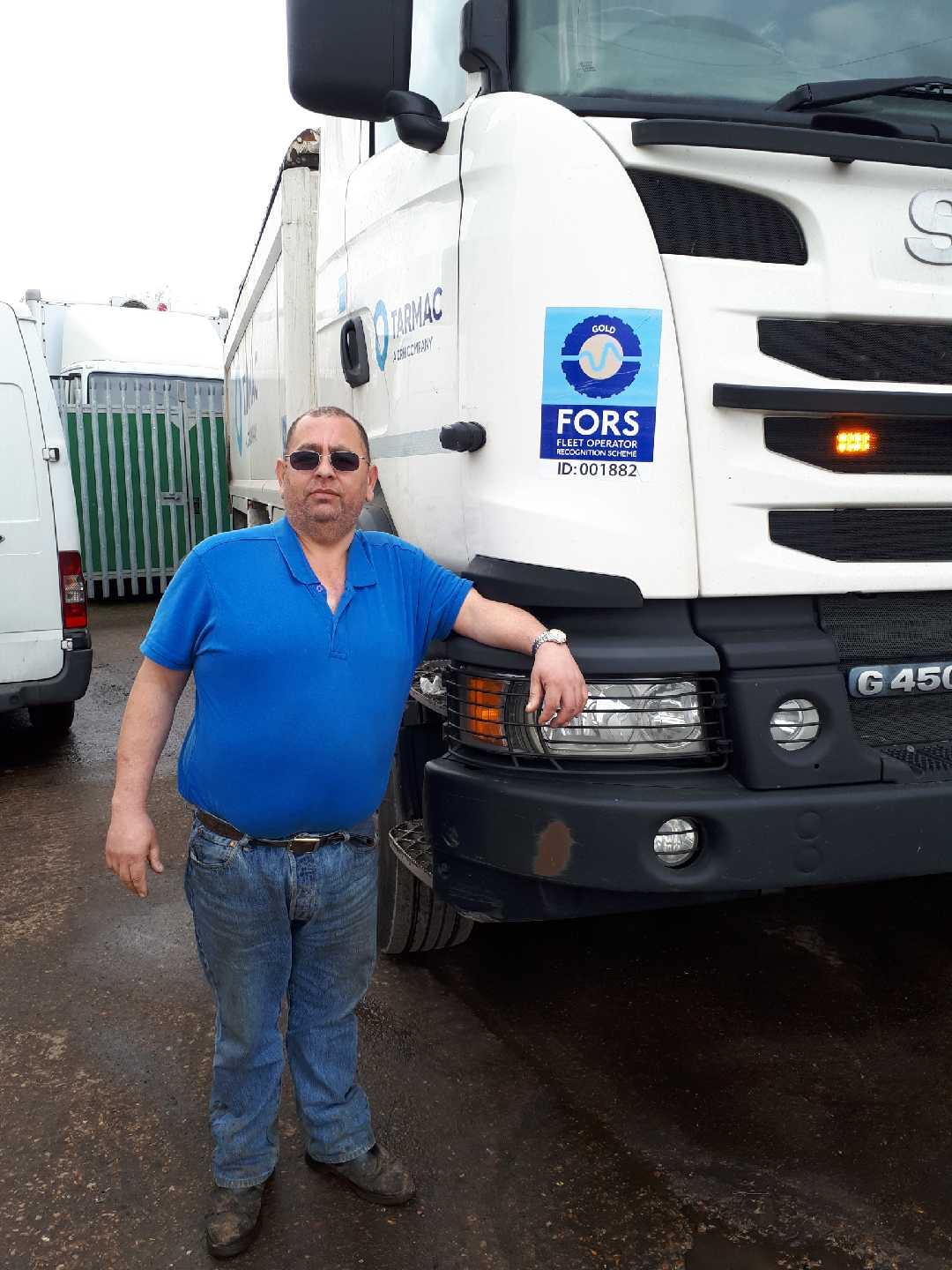 Continuing our Gold FORS journey has improved our business and will continue to help us improve our daily operations by keeping the standard of best practice. FORS provides us with the ability as management and employees with the right tools to show that Dave Townsend Transport, will continue monitoring and improving where possible fuel management and driver training.
Becoming FORS Gold accredited last year has shown that our company is dedicated to continual improvements in our service to Tarmac and their customers and keeping our FORS Gold will show that we are a successful, dedicated business.
At the present time we are not using Social Media as our work is directly franchised to with Tarmac, so we do not have the need to advertise our company for work, but feel in the future it is something we will look to using to show our achievements as a company.
Please note: All published FORS Gold case studies have been submitted by the accredited company named above and transcribed verbatim.