David Watson Transport Ltd are one of the largest Specialist Transport companies in the UK, with nearly 100 vehicles, 150 employees and 7 depots across the country. Our fleet comprises of lorry loaders, flat beds, police-approved escort vehicles and specialist rear steering trailers. As one of the foremost UK transport companies, we operate 24 hours a day, 7 days a week, covering the United Kingdom as well as international locations.
Andrea Senior, Internal Development & Training Coordinator, explains how being members of FORS has helped them maintain the company's ethos – Setting the standards for others to follow – including reductions in fleet incidents and financial savings for the company.
'We first became aware of FORS as a contractual condition of working on the Crossrail project throughout London. Although it was initially a commercial decision to pursue the accreditation, we quickly realised that the benefits of working to such high standards would be of great advantage throughout all areas of the company; from ensuring the health and safety of our workforce, to potential financial savings.
"As a result of maintaining Gold for 2 years we have increased our client base and workload, leading to expansion of our fleet, employing more staff and even opening our 7th depot!"
Becoming part of the FORS scheme has encouraged us to keep on improving our systems and policies. We have held Gold accreditation since 2015. As a result of this accomplishment, we have increased our client base and workload, leading to expansion of our fleet, employing more staff and even opening our 7th depot! We also have access to a wide range of benefits and discounts provided as part of the FORS scheme.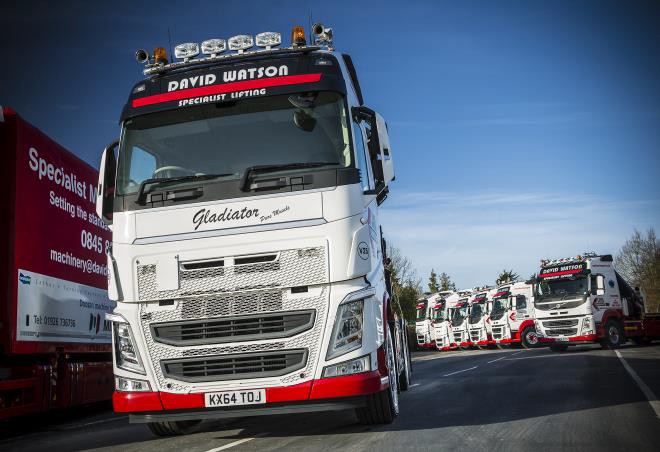 In 2016 we decided to focus our efforts on reducing our fleet incidents. Although these incidents were typically low-speed/manoeuvring incidents occurring on site, we still felt it was necessary to try and tackle the issue. To help us achieve this we utilised FORS-accredited training for our drivers (Safe Urban Driving, Crossrail), and knowledge gained from FORS Practitioner Workshops Managing work related road risk and Post- collision procedures and analysis.
At the beginning of the year we also introduced a change in our incident reporting policy, which was communicated to drivers through a series of Toolbox Talks; the thinking behind the change in policy was to make the process simpler, involve less paperwork, and ensure that all relevant information is captured. By doing this it was hoped it would reduce the potential stress caused to drivers involved in an incident and ensure they felt comfortable and confident reporting incidents. We also wanted to improve the figures for our FNOLs with our insurers. From 2015 to 2016 we saw a 15% reduction in fleet incidents. 0-1 day FNOLs have increased from 7% in 2014-2015 to 69% in 2015-2016, a huge improvement! Our fleet insurers have commented that "I have to say the improvement on FNOL has been stunning and testament to the terrific controls and support you have given us in the claims process. This level of reporting really does support us both to do the right thing at the right time."
We also wanted to reduce the number of Penalty Charge Notices we received. Andrea, our FORS Practitioner, once again used the knowledge gained from attending FORS Practitioner Workshop 8: Minimising transport fines and charges and the relevant FORS e-learning module to try and achieve this. While we have seen a slight reduction in the number of Moving Traffic Offences, the biggest success we have seen is in the number of successfully appealed Penalty Charge Notices. In 2015 we successfully appealed 33% but in 2016 we succesfully appealed 43%, making an approximate saving of £2,500 for the company.
"In 2015 we successfully appealed 33% of our PCNs but in 2016 we succesfully appealed 43%, making an approximate saving of £2,500 for the company."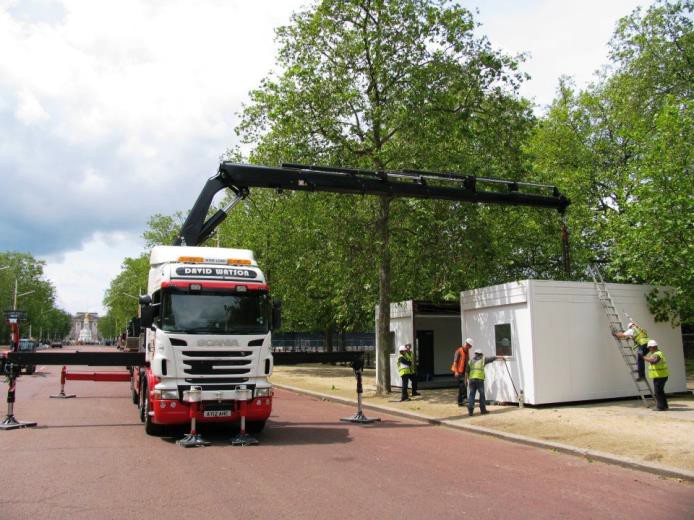 Maintaining FORS Gold will further demonstrate David Watson Transport's commitment to continually improving standards within the industry. Over the next year, using the tools and resources afforded to us through our FORS membership, we aim to achieve the following:
20% reduction in fleet incidents; drivers to complete the work-related road risk e-learning module, additional investigation and follow-up training for drivers involved in fleet incidents
10% reduction in PCNs; drivers to sit the FORS e-learning module on penalty charges and fines, TfL guidance on parking and driving in London included in all new starter folders
Maintaining Gold accreditation will assist us in meeting the objectives of our Vision Statement:
"To provide our customers with a standard of service excellence, through reliability and quality, that is acknowledged to be the best in the industry."
Please note: All published FORS Gold case studies have been submitted by the accredited company named above and transcribed verbatim