Dore to Door Specialist Handling Limited are based in Feltham and supply specialist handling and delivery services to the fine arts, music sports and construction industries. David Dore, Founder and Director, explains how Dore to Door Specialist Handling Limited have used the FORS standards to ensure that the company's management procedures have allowed significant growth in the company's operations without becoming out of date and irrelevant.
The FORS Standards have allowed us to maintain effective compliance control of our operation; improving their road safety record from 7 damage only incidents (2013-2014) to 1 (2015-2016) and decreased parking and loading related fines and charges from 29 (2013-2014) to 20 (2015-2016) to 12 (2016-2017) through the use of the FORS PCN toolkit. However, reductions in fuel use / reduced CO2 emissions, lowered NOx and Particulate Matter emissions, have been more difficult to quantify over the same period as our mix of fleet vehicles has moved from a predominately van operation to a Rigid LGV model, however regular reporting of fuel by vehicle and driver enable us to ensure that vehicle emissions have been minimised, especially now with the introduction of the anti-idling policy. The change in the type of fleet being operated has meant that 2016-2017 on paper looks like a very poor year, damage only incidents have increased to 8 and moving traffic offences have also increased from 14 to 26, all of which can be attributed to the larger vehicles. With this data in hand and with our enhanced policies and procedures implemented we are in a much better place to be able to address the issues and get back on track.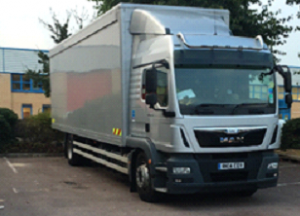 We were urged to become FORS accredited by our customer Lindner Interiors Ltd if we were to continue to do business with them. Once we had read the standards we realised that there was nothing in them that we should not be doing anyway, so we implemented the standards to help us to manage both our Operator Licence Undertakings and our Work-Related Road Risk obligations.
We passed our initial audit first time round with no minors. This we achieved by employing a consultant to provide a Pre-Audit check of our policies and procedures and ensured that anything we may have missed was covered off.  The benefit of having the accreditation has not only helped us on the compliance side of the business but has helped commercially, as we can now tender for work that we may have been previously excluded from due to lack of the required accreditations.
Once we had the Bronze Accreditation we made the most of the benefits on offer, in particular the Tool Box talks and driver CPC training (Safe Urban Driving).
Claire Wall (Operations Manager) says that 'Access to the online resources makes it easy to find relevant information to keep the company and drivers up to date with industry related developments and helps the company to ensure that its policies and procedures are relevant and up to date at all times'.
FORS Driver CPC courses, especially Safe Urban Driving have enabled the drivers to be more aware of their responsibilities out on the road.  Being based in Feltham a large proportion of our work takes us into the capital and SUD was a practical way of ensuring that our drivers can protect themselves and others whilst driving in London.
Nigel Aspland (LGV Driver) says that 'Although I am a regular cyclist, I found the training very useful as not only did it teach me some safer riding techniques, it also reminded me of my responsibilities as a lorry driver, especially making eye contact at junctions. All Drivers, especially those who do not cycle regularly or even at all, should do the course as it has undoubted benefits.'
Our company ethos is to continually improve our operations so once we were Bronze we decided that we should progress to Silver not just because we found that increasingly customers were demanding it but also it gave us the impetus to actually do something with all the data we were collecting to improve our operational efficiency and reduce costs to make us more competitive commercially. We are now seeing the benefits of being Silver accredited as we are receiving more enquiries from prospective new customers as a result.
As stated previously 2016-2017 has been a year of change in the business, the expectation was that fuel consumption over the whole fleet would worsen, however with the requirement to measure the fuel we now have a baseline from which to improve should all things remain the same. I am disappointed that the Incidents and PCN data has not improved, although on a positive note the numbers are slightly better than our benchmark year of 2013-2014 when we were first silver accredited, improvements over the next 12 months are imperative.
2013-2014
2014-2015
2015-2016
2016-2017
MPL
6.22
5.88
5.88
4.44
Incidents per 100,000 Miles
1.25
0.43
0.15
1.08
Number of PCNs per 100,000 Miles
6.27
2.15
5.11
5.28
YOY Variation MPL
-5.48%
0.00%
-24.47%
YOY Variation Incidents
65.72%
66.04%
-641.75%
YOY Variation PCNs
65.72%
-137.70%
-3.32%
To manage driver health and fitness we have implemented a driver declaration, based on the medical conditions that are declarable to the DVLA. Although drivers are required to inform us of any relevant medical conditions, we ask them to sign the declaration every six months as we have integrated this with our eyesight checking process and a hard copy Driver Licence, Driver card and Driver Qualification Card review
Operating near the airport makes a strategy for recruiting drivers, especially the young an inexperienced, a business must have. We will subsidise Driver Training, having recently paid for two drivers to move from category C to CE, we are also encouraging 'Warehouse to Wheels' initiatives currently subsidising a warehouse operative to gain a category C driving entitlement. We have also arranged cover with our insurers for drivers under 25, although this is with an enhanced excess in the event of an accident, we ask the driver to indemnify the company for the difference in the basic and enhanced excess, we currently have one driver on this arrangement.
The company understands its responsibilities to the wider community. We operate from an Industrial Estate under the Heathrow flight path that is not near any residential areas, however as a small proportion of the deliveries may be to private houses all vehicles are fitted with hydraulic silent running tail-lifts and white noise directional reversing alarms.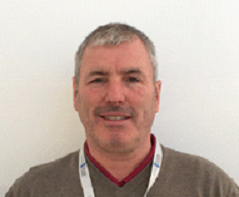 Having assessed modal shift and alternative vehicles, the operation currently demands a degree of flexibility on range which the current range of alternatively fuelled vehicles cannot offer. Due to the nature of the goods being handled and the type of deliveries being demanded by customers, load and deliver or full vehicle load, the options regarding modal shift are limited.
To make continual fleet improvements we are already leasing EURO VI and will continue to evaluate alternatively fuelled vehicles. We will also be continuing to use the tools provided by FORS to continuously improve our compliance and operations such as changing the way we monitor driver fitness and health and motivating drivers through positive engagement.
Becoming Gold accredited means that the company can stand tall amongst its peers for compliance and operational excellence. Following progression to Silver the company have realised the marketing power of FORS accreditation, as a company we strive to grow year on year and reputation is at the core of that strategy, FORS Gold will enable us to demonstrate our reputation as a safe, compliant and efficient company, the default choice to do business with. As Gold is the pinnacle of excellence within our industry our biggest challenge is going to be sustaining the benefits we will achieve from it.
Please note: All published FORS Gold case studies have been submitted by the accredited company named above and transcribed verbatim.