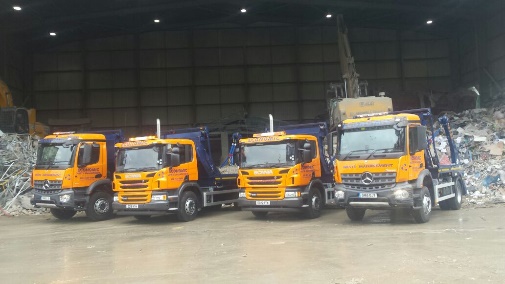 Having been in business for over 30 years we are one of the largest privately own waste management companies in the Greater London area servicing the the major construction project across the Capital. Chris Guinnelly the Fleet Manager explains how Economic Skips FORS Gold accreditation over the last 12 months have reduced our environmental impact, increase our safety awareness on the road and at work thanks to the benefits the FORS scheme.
Our staff have been heavily involved with all aspects of the training provided by FORS, with the driver completing the eLearning online, attending the Safe Urban Driving, Staying Legal modules and the FORS practitioner workshops.
After registering with FORS in 2013 and passing our Bronze audit within several weeks we wanted to achieve the Gold accreditation to show our commitment to FORS.
'The safety of vulnerable road users and being environmentally friendly is of the utmost importance'
FORS has continued to allow Economic Skips to be recognised as a forward thinking operator and to demonstrate that we are leaders in the waste and recycling industry.
'The FORS experience has been invaluable'
Retaining our Gold accreditation is of the utmost importance to Economic Skips as it demonstrates our ongoing commitment to road and workplace safety through driver and management training. It also demonstrates our continued commitment to the environment.