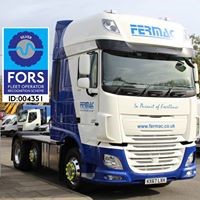 Ergonom Ltd is a leading supplier of contract furniture solutions, with Head Office based in central London and the Warehouse and Logistics operated from a facility in Upminster, Essex.
Paul Jacobs, The Transport Manager, explains how FORS has helped with improved performance, reduced operating costs, promotion of Health and Safety and improved staff training.
We first became aware of FORS in 2014 when various sites were starting to talk about all contractors being accredited. When we looked into the scheme, we realised FORS would help us achieve best practice and introduce policies and procedures that would benefit us as a company.
We had our first audit in 2014 and were extremely unprepared for the process and what was needed to achieve best practice. We then spend the next six months preparing for our 2nd audit and learning what was needed and how to achieve it. We passed our 2nd audit in June 2015 having felt we were well prepared and benefiting from looking at all aspects of our operation.
The main working points for achieving Bronze were actually recording what we were already doing. This included rewriting the majority of our procedures and policies to suit our operation and ensuring we captured and analysed our operational KPI's including fuel figures, incident and near miss figures and fines and charges.
We also ensured all staff including warehouse staff were up to date with all required training which included both eLearning, SUD and Van Smart training.
We are now holding monthly toolbox talks to ensure all staff are kept up to date with all the policies and procedures the company has adopted. These meeting also allow us to be reactive to any updates or changes which may be happening.
Once we were Bronze we decided that we should progress to Silver because we had put so much hard work into getting where we were that the next progression seemed logical to prove we had achieved best practice. We now had baselines to measure our performance which was only going to benefit the company. Gaining Silver accreditation was a lot smoother process as we already had the structure and knowledge of the standard which enabled us to reinforce the basics.
All vehicles needed to be fitted with the appropriate VRU equipment and all drivers needed to keep all required training up to date.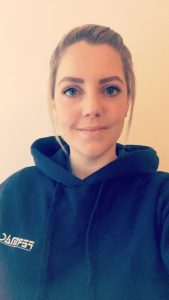 Our attention was now focused on keeping the standard up to date and fit for purpose and with some simple administration changes and good communication we felt in control of our business.
Once accredited, we made the most of the benefits on offer which did include using the Fleet Management System to record our fleet's, fuel, mileage, PCN and any incidents. Both myself and Sarah Askew have attending all the Practitioners Workshops and have both become accredited FORS Practitioners. We also ensure our drivers attend funded CPC courses when available.
The health and wellbeing of our employees is very important, and we actively promote the subject and discuss health and wellbeing in our monthly toolbox talk. All drivers are asked to complete a health and wellbeing assessment every six months and any issues are discussed with full confidentiality and if needed an action plan is implemented.
Recruitment of drivers is critical for the business. Fortunately we have very little turn over but we do try and recruit within the company. We look at initiatives such as internal training and refer a friend, and this has ensured continuity within the fleet.
Noise assessment is an ongoing process, and we are constantly looking and accessing our noise impact with the business and at our delivery locations. We do ensure we have the most modern vehicles and moving equipment to reduce any impact and work constantly with our clients through dialogue to ensure we have a minimum impact on the environment we are working in.
We are currently doing a project on electric vehicles within our fleet. As we deliver to fixed locations electric vehicles would suit our operation. Adrian Harmon, the Warehouse and Logistics Manager would like to see electric vehicles with our fleet within 12 months.
As we look to the future we will ensure all our vehicles at a minimum meet the ULEZ standard and when available add electric low entry vehicles to the fleet. We have ensured all our drivers have completed the LoCity course and actively encourage new thinking towards future plans.
| | | | | | | | |
| --- | --- | --- | --- | --- | --- | --- | --- |
| | MPG | Incidents per 100,000 Kms | CO2 | NOx | PM10 | Number of PCNs | Proportion of fleet that uses alternative fuels |
| Year 17/18 | 11.74 | 0 | 86.67 | 0.18264 | 0.0033 | 11 | 0% |
| Year 18/19 | 11.83 | 0 | 76.40 | 0.1783 | 0.0028 | 37 | 0% |
| Year 19/20 | 12.23 | 0 | 54.33 | 0.1326 | 0.0021 | 32 | 0% |
| Percentage improvement | 3.38 | 0 |     40% | 34.46% | 33.3% | 13% | 0% |
90% of Ergonom's business is in London so FORS is very important to us. We actively promote FORS from our tenders for new business to our "Gold Compliant Vehicles". Our marketing department is now including the fact that we our FORS Silver and the benefits of the accreditation.
Gold accreditation would be a fantastic achievement for the company, the employees and our clients. As a business we have come on leaps and bounds in all aspects of fleet management and Health and Safety since embarking on the FORS journey. We now feel we have an operation which is not only safe but measurable and adaptable. We strongly feel that being part of FORS has more benefits for the future of the business then not being part of FORS.
*Please note: All published FORS Gold case studies have been submitted by the accredited company named above and transcribed verbatim