Erith Group – a Gold Culture

The Erith Group are based in Erith, Kent and provide a range of services to the construction industry, including: haulage, demolition, asbestos removal, temporary works design, earthworks,, remediation and infrastructure.  Guy Mallard, Transport Manager of Erith Haulage Ltd. explains below, details of the improvement measures we have taken in being a FORS Gold accredited company, continual progression, and the vision we having moving forwards.
FORS is recognised across the industry as an essential standard to any fleet operator hoping to set a benchmark amongst their peers. What prompted us to join were the certain benefits it would provide in terms of safety, environmental and quality performance; along with contractual conditions of several our inner City works. In line with our commitment to continuous improvement, Erith are consistently seeking ways to minimize our impact on the environment and remain at the forefront of the industry in terms of safety/quality standards. It is through FORS that we hope to consolidate our efforts and serve the industry to the best of our capabilities.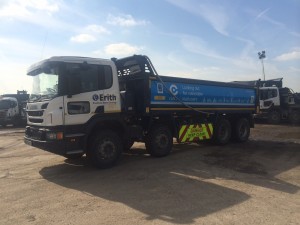 Our experience with the initial FORS bronze assessment was certainly positive as it helped us to clearly identify the areas in need of improvement. We were able to see that the existing processes we had in place were strong; but could also benefit from gaining the FORS accreditation. From here we were encouraged to identify the areas most in need of our attention, and to draft a plan as to how these improvements could be achieved.
 As an accredited FORS company, our next steps were to monitor and implement any improvements as identified from the initial bronze assessment. In a drive towards bettering our current standards, our ultimate aim was the retaining of the FORS Gold accreditation and going beyond best practice. This was achieved through means such as: investment in management and individualized driver training, the installation of 'vision panels', 360° live feed and recording video footage and the collation of fuel usage data. This accreditation helped to raise awareness through all levels of the company as to what needed to be done to improve and as a result, a conscious effort was made through the means of workshops and identifying ways to manage improvements.
"We believe with the continuous improvement of safety features within the HGV fleet it will be a key driving force in enabling a safer road environment"
One of the key benefits that we have seen from FORS is the heightened awareness and implementation of industry standards. Drivers have been given the specific safety training they need and ultimately created a safer culture focussing on vulnerable road users. This training, paired with improved safety devices and a more environmentally friendly fleet has meant that the quality standards have improved not just within The Erith Group; but across the industry as a whole.
"Accreditation helped to raise awareness through all levels of the company as to what needed to be done to improve"
Our number of HGV vehicles have slightly increased in the past year with new Euro 6 engine acquisitions being introduced into the fleet.  However, by efficient management, our anti-idling campaign, change in haulage activities and effective use of telemetry it has allowed us to successfully increase our mpg ratio and reduce the total amount of fuel used.
| | | |
| --- | --- | --- |
|   | MPG | Fuel Used (Litres) |
| May 2013 - August 2014 | 7.38 | 2,847,000 |
| August 2014 - May 2015 | 8.52 | 982,687 |
| Percentage Improvement | 13% | 65% |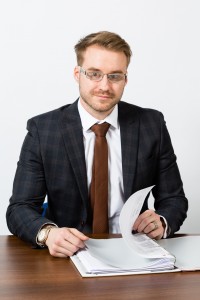 In conclusion, Erith take pride in being recognised as a FORS Gold company.  It raises the profile of our industry and recognises the hard work and investment Erith have put into the accreditation scheme.    It allows us to be seen at the forefront of the Industry and compete for more prestigious job opportunities whilst maintaining a safer work place environment.