Erith's commitment to Vulnerable Road Users safety is heightened. A New Mercedes Econic high visibility tipper was introduced in February 2016. It greatly reduces the vehicle blind spots with its large panoramic windscreen and floor-to-ceiling glazed kerbside door. It's lower set seating position also creates improved driver eye contact with cyclists and pedestrians. Ideal for driving through highly congested environments.     
This vehicle illustrated will be showcased around London to promote awareness for Vulnerable Road Users in our Cycle Awareness Roadshow; with it already been exhibited at Peterborough's Truckfest and the EXCEL's CLOCS event. The next event will be taking place in Kings Cross on 14th June 2016 together with Camden Council as part of bike week. Although we will be targeting London as our main focus, we will also be exhibiting locally. Erith Town Fun day on 9th July will be our first local event with this vehicle. Along with promoting awareness, the Econic will be busy collecting and delivering materials from sites across London. The extra features will give the driver greater vision bringing greater safety.
'The Econic is an exciting vehicle to work with, it is a glimpse into the future of Transport' Karen Mannion – Assistant Transport Manager
Incidents involving HGV's in London are widely publicised. Along with any potential injury to vulnerable road users, there is a significant risk to the businesses reputation should such an incident occur within our operations. With the widespread embrace of FORS and CLOCS, the industry has seen considerable improvements over the last few years. Erith Haulage, as a FORS Gold operator and CLOCS champion we have worked tirelessly to eliminate incidents with vulnerable road users and other road users using industry leading vehicle safety equipment and further with the addition of the Econic high visibility tipper.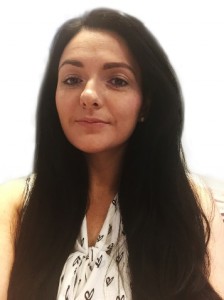 'FORS courses and structured standards have assisted Erith Haulage to enhance compliance on our vehicles & drivers, providing improved protection for Vulnerable Road Users'  Karen Mannion – Assistant Transport Manager