Erith Haulage is a FORS Gold accredited company dedicated to Safety 24:7. 2017 marks the 50th year anniversary of the Erith Group. In line with our policy of continuous improvement, Erith are consistently seeking ways to remain at the forefront of the industry and pledge to maintain our fleet to the highest possible standards.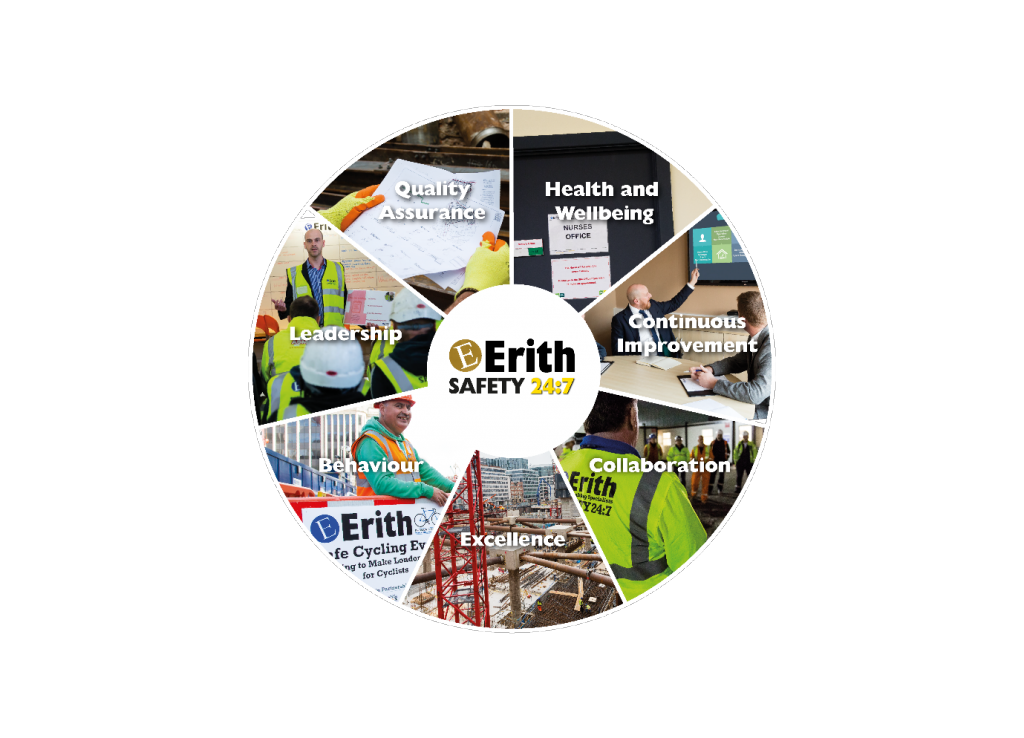 Erith are proud to announce the launch of the Group's newest flagship safety campaign – 'The Safety Wheel'. Devised by Erith's in-house HSEQ department, and as a branch of Erith's Safety 24:7 behavioural ethos, the campaign focuses on seven key provisions which provide an integrated approach to enable effective health and safety management.
The campaign is due to be rolled out to the entire group by the end of September 2017, with an overview of the following core topics:
Health and Wellbeing
Continuous Improvement
Collaboration
Excellence
Behaviour
Leadership
Quality Assurance
HSEQ Director James Hiom pledged: "We as a company need to demonstrate passionate health and safety leadership, setting an example to the industry. We will drive towards an injury free and healthy working environment whilst embedding our health and safety culture of Safety 24:7. The launch of this new campaign will be at the pinnacle of our strive for health and safety excellence.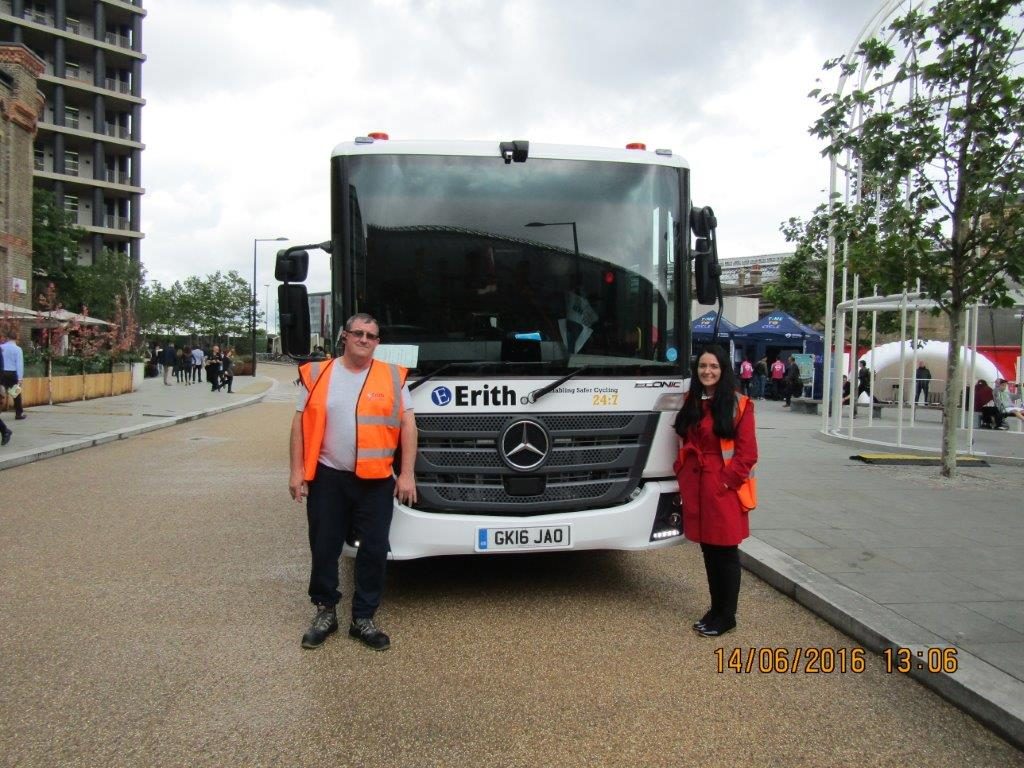 For example, Continual improvement would include Erith Haulage recently achieving BSI ISO 39001. Road Traffic Safety would be a high risk area in our industry and it was important to ensure we could demonstrate good practice. Through the audit process Leadership, Behaviour, Quality Assurance and health and Wellbeing were assessed giving us confidence in our policy and procedure.
'Following the new FORS standard and the components of our Safety Wheel, we continue to enforce the Safety of our employees and the Public' Karen Mannion – Assistant Transport Manager'
  Please note: All published FORS Gold case studies have been submitted by the accredited company named above and transcribed verbatim