European metal recycling (EMR) are the largest UK scrap metal recycler with multiple depots nationally and internationally. We buy redundant metals and process them to be sold and made into new raw material. I, Daniel Gannon, am transport co-ordinator based in Canning Town. I am responsible for routing and controlling our fleet of lorries in and around London to meet industry and customer demands. The main attraction to FORS from EMR's perspective was the environmental and cost effects in becoming more fuel efficient through the guidance of your core standards. Using the fuel use tracker and performance management tools we could accurately manage fuel usage and see where savings could be made.
FORS was recommended to us when we joined the crossrail scheme. We swiftly saw that it was a good way to improve the running of our fleet and to save money on fuel so we applied for a Bronze assessment.
EMR passed the Bronze assessment first time which shows that we share the same principle standards as FORS as a company – this pushed us to go for Silver.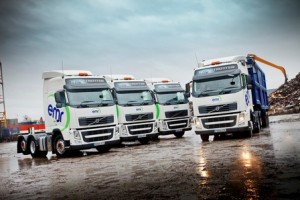 Once we achieved Bronze FORS we made full use of the features available to us in particular the fuel management programs in order to cut emissions and save money
'FORS fuel systems allow us to see where money is being leaked and how we can prevent it'
The fuel management systems which FORS have in place have helped us to identify areas which need improving. Based on this we have made adaptions to our fleet and are now actively saving month upon month. Once we identified where improvements could be made in MPG we used the fuel management system to record our savings. As you can see from b+low we made a 26% improvement in MPG over 6 months which is a great cost saving. Without FORS we wouldn't have identified the poor fuel efficiency and couldn't have made these changes.
| | | |
| --- | --- | --- |
| | Average MPG | |
| November 2011 – March 2012 | 8.27 | |
| April – October 2012 | 10.49 | |
| Percentage Improvement  | 26% | |
'FORS helped us improve our MPG by 26%'
6 monthly improvement in MPG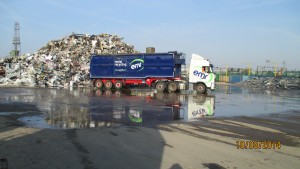 FORS gold would show our customers that we are dedicated to cutting emissions and running our haulage to a high standard. We would hold the highest accreditation possible in a recommended scheme and could promote our customers to push for the same. By constant use of fuel management systems, and other FORS benefits, we would continue to explore new avenues in cost cutting and reducing road pollution.