FM Conway, one of the UK's leading infrastructure services companies, providing inspection, design, enhancement and maintenance services in transportation, the built environment and open spaces, is recognised as one of the leading exponents of Road Traffic Safety Management Systems. Peter Parle – Transport Manager, demonstrates how FM Conway have adopted a combination of cultural and technological solutions to tackle the problems of driver distractions from mobile phones.
'Driver distraction is an important risk factor for road traffic incidents. There are different types of driver distraction, those where the source of distraction is internal to the vehicle – such as tuning a radio, and those external to the vehicle – such as looking at billboards or watching people on the side of the road. We were particularly concerned about the increasing use of mobile phones, for phone calls, text and even internet browsing.'
Using mobile phones can cause drivers to take their eyes off the road, their hands off the steering wheel, and their minds off the road and the surrounding situation. It is this type of distraction – known as cognitive distraction – which appears to have the biggest impact on driving behaviour.'
'It has been proven that the distraction caused by mobile phones impairs performance in a number of ways, e.g. longer reaction times (notably braking reaction time, but also reaction to traffic signals), impaired ability to keep in the correct lane, shorter following distances, and an overall reduction in awareness of the driving situation. Research has confirmed that drivers using a mobile phone are approximately four times more likely to be involved in a crash. This increased risk is similar for both hand-held and hands-free phones, confirming that it is the cognitive distraction that results from being involved in a conversation on a mobile phone that has the most impact upon driving behaviour, and thus crash risk.'
'Drivers using a mobile phone are approximately four times more likely to be involved in a crash.'
Peter detailed the approach FM Conway adopted to stop mobile phone usage by its drivers. 'We recognised that simply imposing a ban would not be sufficient', Peter explained, 'the majority of our drivers are "lone-workers"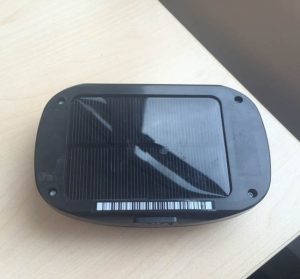 and it is almost impossible to police a total ban on phone use'. 'Additionally, we recognised that as lone-workers our drivers need phones for emergencies, and to seek and receive work instructions'.
'We advise our drivers to take a break for calls, by taking a minimum 15 minutes break at least every two hours, and using those to make calls and respond to messages, as well as resting, rather than putting lives at risk by using a phone at the wheel. We also urge managers and colleagues to do their bit and make life easier for drivers by not calling them or continuing phone conversations while they're at the wheel'.
'However', Peter continued, 'whilst our drivers embrace the approach enthusiastically, we remain mindful of our duties as a responsible employer to manage Work Related Road Risk and to develop a safe system of work, rather than just impose rules that are impractical to proactively enforce'.
'We engaged with the company's IT experts, and suppliers, to determine a technological solution. We selected an in-cab solution that promises to stop texting, messaging, selfies, social media, and all other harmful behaviour while driving.'
'The system is actually a two-part system: there's an app on the mobile device as well as a physical device in the vehicle. We can control the device remotely, monitoring the activity of drivers – including their braking, acceleration, and routing. We can block certain aspects of mobile usage but not others – so you we can allow the driver to use the navigation and music apps whilst blocking all social media and camera apps.'
'We provide the drivers with the mobile phone… that ensures the app is installed and connected… and we allow them to use the phone away from work. That encourages them to not bring their own private phone to work!'
'We are extremely pleased with the system but we remain mindful that better and cheaper solutions are coming to market almost daily. Our ISO39001 certified, Road Traffic Management System, manages the processes for determination and evaluation of new safety technologies and we use them to continually seek and investigate new methods of managing the risks of driver distraction'
 Please note: All published FORS Gold case studies have been submitted by the accredited company named above and transcribed verbatim