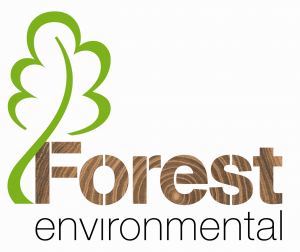 Forest Environmental is recognised as one of the UK's leading specialists in Asbestos Industry and Environmental Services. We are able to offer a complete solution, working in partnership with each client to achieve a successful outcome.
Since its original inception in 1975, Forest Environmental Ltd has grown and diversified into the organisation it is today – a UK based contractor with international experience and capacity providing highly competent asbestos management services, soft strip demolition, fire risk assessment, FIRAS accredited fire stopping, RoSPA accredited health & safety training and other environmental services. Sam Nash, our Fleet Coordinator is our elected Fuel and Emissions Champion and he explains how important FORS is to our Company.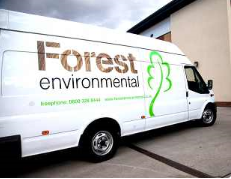 It has been a year since we were first awarded FORS Gold accreditation, and it is something that we are very proud of, as it took a lot of hard work from the management side and getting all of our company drivers on board; not only to stay compliant, but to continue improving the way we do things.  We came across FORS when tendering for work across London. When we looked at the requirements and benefits of joining the scheme we saw that they fitted in perfectly with our ethos of improving safety whilst complementing our drive to improve fuel efficiency and reduce our environmental impact.
We take compliance and safety very seriously so we achieved our Bronze, Silver and Gold Accreditation first time. FORS helped our company in various ways.  Firstly, It provided training for our drivers, that we would not have necessarily have put our drivers forward for.  The online training modules and Safe Urban Driving courses gave even our most experienced drivers a new outlook on safety and regulations.  The new Van Smart course will be excellent for our Drivers as it is tailor made for our fleet.
 Secondly, the performance management toolkit really helped us set our targets for reducing our carbon footprint while improving our MPG. FORS helps to keep running of our fleet in check, making sure the admin side is up to date and that we are monitoring our vehicles more comprehensively.
"The online training modules and Safe Urban Driving courses gave even our most experienced drivers a new outlook on safety and regulations"
We have improved our MPG across the fleet from 14.09 MPG to 15.01 MPG, this was achieved by making sure our drivers select the best possible route to our sites and reduced our Idling across the Fleet. We used our Telematics system, and the FORS performance management toolkit to monitor fuel usage and driver efficiency.  Now our drivers are becoming more accountable for the way they are driving and it is showing in the reduced Carbon Footprint and improved MPG across the company.
| | | | |
| --- | --- | --- | --- |
|   | Litres of Fuel Used | Total Miles Driven | MPG |
| Sept 2014 – Aug 2015 | 288,932 | 895,662 | 14.09 MPG Across the Fleet |
| Sept 2015 – Aug 2016 | 235349 | 776867 | 15.01 MPG Across the Fleet |
Annual improvement in MPG!
Gaining and maintaining our FORS Gold Accreditation shows how dedicated we are as a company to improving road safety and the safety of all vulnerable road users in London as well as nationally. We will continuously use what FORS has taught us to help reduce our carbon footprint and make the roads safer for everyone that uses them.