Gatwick Group are a Specialist HIAB Lifting Company and have been providing services since 1979. We predominantly work in the Aviation, Rail and Construction Industry, supplying HIAB transport, Contract Lift services as well as storage facilities. we are setting up a cycles awareness day at a local College May / June 2017 to encourage safety as well as reaching out to various primary schools who support the cycles proficiency scheme throughout 2017.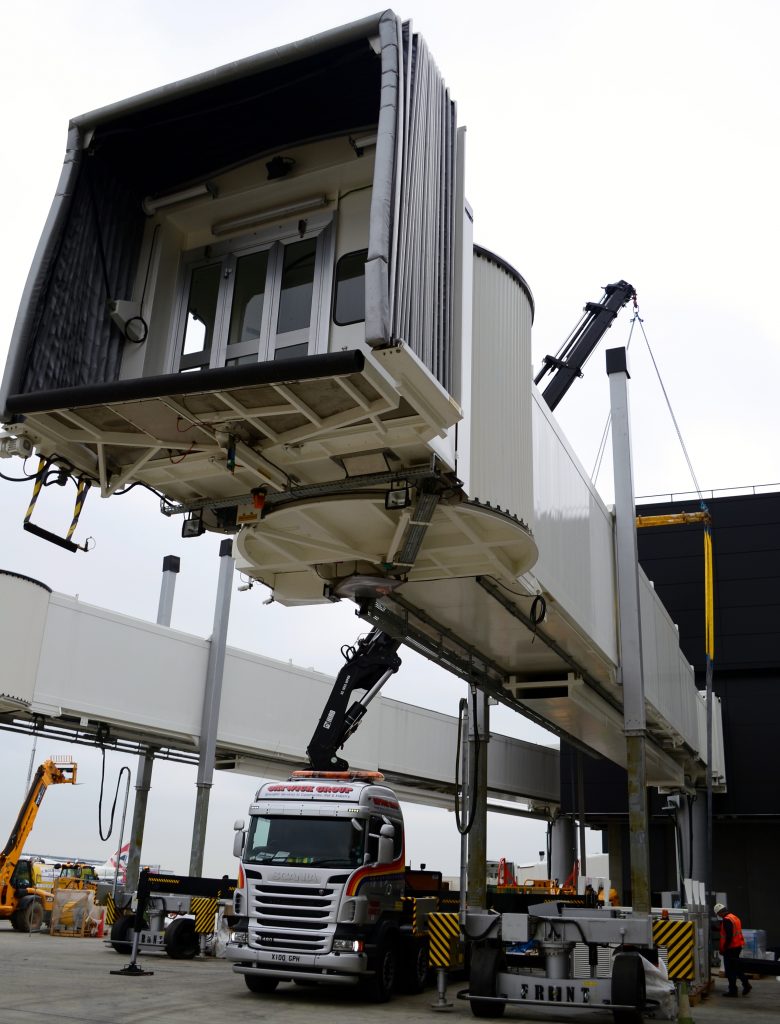 Gatwick Group are based in Horley. As a company, we are always looking to reduce our emissions. In 2016 business increased substantially to the point where our financial yearly targets were met after 6 months. We now have two more vehicles on the road which meant we did see an increase in emissions. However, our plan is to, although grow the fleet and business, we are aiming to renew trucks, approximately two new vehicles a year (starting 2017) with emission reduction devices to ensure emissions are as low as possible. Working to FORS GOLD standards maintains awareness regarding the importance of low emissions which means we are constantly striving to achieve better within our company for fuel reductions. We do use TomTom as our main telematics communication system. This assists us in better route planning, therefor reducing idling time and staying focused in achieving more environmentally friendly journeys.
Gatwick Group first heard about FORS in 2012 as our, then Director attended regular ALLMI meetings where this was discussed. The benefits of bronze were showcasing our commitment to clients, aiming to work smarter and safer. FORS was also becoming a contractual condition on many sites we were working on i.e. airports, rail and cross rail. Holding a FORS accreditation meant we could tender for more business opportunities. When Gatwick Group initially obtained Bronze, we found it exceeded expectations in terms of what it assessed us on. Gatwick Group passed bronze first time round and this made us keen to go for Silver and finally Gold so we could showcase our continual commitment to achieving better within the transport sector by adhering to the FORS standards.
We started using the Advance check Ltd for licence checks and this is a successful external arrangement we aim to keep for the long term. We sent the previous FORS champions, Lucy Toon and Lucie Watts on the FORS practitioners course. This is something I will be looking to achieve this year also as the new FORS champion. This course has helped previous champions learn and implement changes required under the FORS standards so I am looking forward to attending.
'Although business has increased substantially in 2016 Gatwick Group are investing in brand new trucks with devices to reduce emissions encouraged by the FORS standards'
Once we were bronze we started to use the FORS CPC online training which included SUDS. Our operatives have benefitted from the Safe Urban Driver Courses (SUDS). They really found it a valuable insight into how a cyclist is seen on the streets and the difficulties both cyclists and HGV drivers face. We are keen to continue to educate our new recruits on these dangers and so have ensured all new Operatives are booked to complete the SUDS course. The FORS E-learning has been very useful to Gatwick Group and all our existing and new Operatives have completed this. We are consistent in demonstrating their responsibility to vulnerable road users and how to drive with a continual safe practice at all times.
'We are keen to continue to educate our new recruits on these dangers and so have ensured all new Operatives are booked to complete the SUDS course'
 Cycle safety has become a huge talking point within our industry which is why we are going to carry out cycle safety awareness days throughout local colleges and primary schools. We have targeted primary schools who support the cycling proficiency scheme. Our aim is to complement their teaching by demonstrating the danger zones of a truck when cyclists ride past blind spots along the near side of a lorry.  We will also be speaking to primary schools that do not support the scheme to raise awareness.
 In 2016 business increased substantially as we became a part of R Swain & Sons so we did see a considerable increase in fuel usage but our MPG did reduce slightly by 0.68%. Our incidents / near misses saw a large reduction compared to 2015.
| | | |
| --- | --- | --- |
|   | MPG | Incidents per 100,000 Kms |
| Jan-Dec 2015 | 9.82 | 0.25 |
| Jan-Dec 2016 | 9.14 | 0.02 |
| Percentage improvement | 0.68% | 92% |
Retaining our Gold accreditation would re-affirm our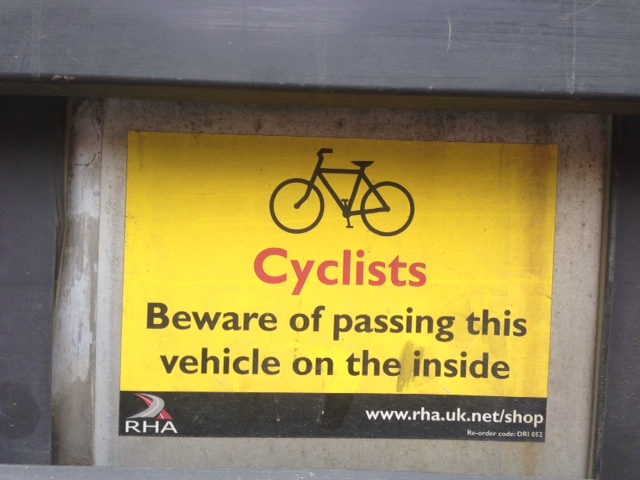 commitment to FORS. We have used the advice and standards provided by FORS to continually improve as a company. We actively promote FORS to all our supply chain and some of our subcontractors have now begun their own FORS journey's, one of our major sub-contractors having now obtained bronze is looking at silver for 2017.  We continue to support FORS, CLOCS and TFL. We are keen to get these cycle awareness days up and running throughout the local areas and we look forward to another year making improvements in all areas of our business with FORS.
 Please note: All published FORS Gold case studies have been submitted by the accredited company named above and transcribed verbatim